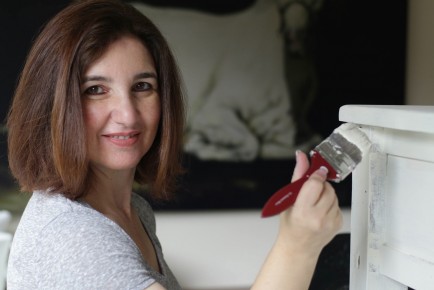 Claudine Pender
ReStory Furnishings 
101-399 Mountain Hwy. (Entrance at Crown Street.)
778-840-4527
www.restory.ca
Facebook
Business Operating in Lynn Valley since: I moved my business from Lower Lonsdale to Lower Lynn Valley in November 2014. I have lived in Lynn Valley for a whole lot longer, though!
What do customers like about what you do?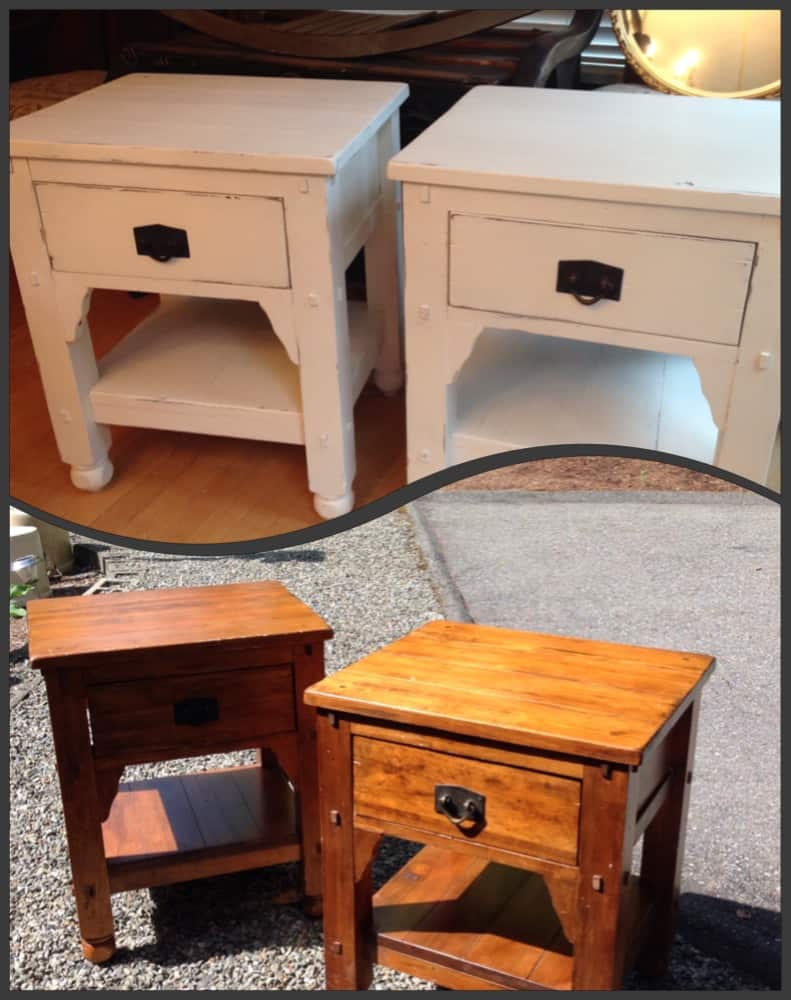 My business is about recycling – using furniture you already have, or used furniture. I am the North Shore and Vancouver retailer for Cece Caldwell's All Natural Chalk + Clay Paints. This paint adheres to most surfaces without the need to sand or prime! And best of all: NO VOCs! I think what my clients like the most, though, is my customer service.
Tell us about your customers.
I love creative people! My clients are interested in healthy living, recycling and doing something productive! Some people start shy and then become painting enthusiasts! I also love how bold they are! I tend to be conservative when it comes to colour, but my clients inspire me to try more vibrant colour in my own furniture!
Can you give us a tip from the business?
Don't be afraid to mix and match! Long gone are the days we had to have all the same wood matching in the living room! Buy the pieces you love and showcase them! Better yet, find that neglected chair or dresser in the basement, give it a makeover and use it upstairs!
Tell us about your other ventures and accomplishments.
My background is in public relations. After immigrating from Brazil, I worked in marketing and volunteered for many years. I have a Certificate from BCIT in Fundraising. I worked for the Burnaby Christmas Bureau for four years before starting ReStory Furnishings.
How about hobbies?
I love cooking and hosting friends. I love blogging, but struggle to find time to write posts. I love painting furniture. It is a hobby that became a business, but I still love it. It takes my troubles away!
How are you involved in your community?
ReStory is part of a cooperative shop called In Good Company. We are 12 local businesses that share the same retail space. We take turns working at the shop, and we also help each other in many aspect of our businesses.  We are currently deciding on a charity to support in Lower Lonsdale. Individually, I have been involved with many charities over the years, including the North Shore Neighbourhood House.  I was the communications officer for the Canadian Cancer Society on the North Shore for a year, but served in a committee for another year.
Tell us something we don't know about you.
I am a planner, but this business just happened to me! Seriously, it has a life of its own!
What's it taught you?
That it is OK if you don't have complete control over everything! Trust God (or whatever you believe in). 
How about future plans?
I've just opened a Vancouver location in Giving Gifts & Company, another collective of local businesses. It's at 4570 Main Street (Main and 30th). So that's one "future plan" that's come to pass!
I am constantly trying to improve myself and find ways to be more productive, but the biggest thing for me is to be accessible so my clients can find me by email or phone when they can't find me in the shop. I love answering questions about the paint!
Favourite Quotation:
"We have what we seek, it is there all the time, and if we give it time, it will make itself known to us."- Thomas Merton
Email: Claudine@restory.ca