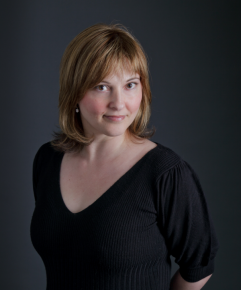 Melanie Swithin-Jones, D.O.M.P.
Harmony Osteopathy
149-1233 Lynn Valley Road
604-628-8801
www.harmonyosteopathy.ca
Business Operating in Lynn Valley since: March 2013
What do customers like about your practice?
Osteopathy is a gentle process to help the body heal. I am approachable and deliver easy explanations of the treatment and reaction of the body.
What do you love about your customers?
My customers are well informed about health issues and the possibilities of treatment. They are also very proactive about their health and wellbeing.
Can you give us an osteopathic tip?
Pay attention to your posture, it will keep many ailments at bay.
Tell us about your other accomplishments.
In 1996, I graduated from the University of Montreal with a Bachelor's in Biology. I have the ability to teach; I taught ESL for a number of years. I am also fluent in French and English.
How about hobbies?
I like wine and whiskey!  I watch tons of documentaries, on any subject. I also do Bikram yoga twice a week.
Community involvement?
I am involved with the People in Pain Network; I co-facilitate a group in North Vancouver.  I took part in Operation Red Nose for a number of years.
Tell us something we don't know about you!
I am a licensed scuba diver and I went skydiving two years ago.
What's the business taught you?
The importance of good nutrition. This is something that most people overlook or don't pay attention to.  However, health starts at the cellular level and the micronutrients you get from good nutrition are an essential part of healthy cells.
Any future plans?
I would like to put together a series of lectures to inform people of the community about health issues.  I also would like to get involved more in pain relief.
Favourite quotation:
You are as important to your health as it is to you.
~Terri Guillemets
Email: melanie@harmonyosteopathy.ca