The team behind LynnValleyLife are the local experts. Sometimes we hear great word-of-mouth tips or create partnerships based on longstanding relationships of trust. At our core we want this community to thrive.
Through our years of involvement in real estate and homes, we have seen the best and the worst of the related businesses. This experience made partnering with Central Agencies Ltd. Insurance Brokers an easy choice. We believe so much in their passionate, comprehensive service we have chosen to share an office! As an independent insurance agent, Central Agencies' number one priority is the customer and we can see this ring true day after day by observing their loyal and extremely satisfied clientele.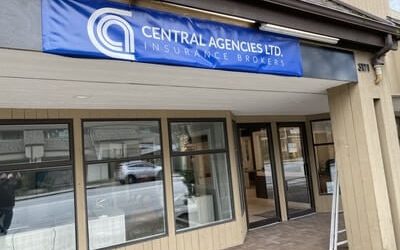 Established in 1989, Central Agencies Ltd. is 100% Canadian-owned and family-operated General Insurance Brokerage with three Branch locations: Langley, Richmond, and North Vancouver; and, four satellite locations in Oliver, Penticton, Kamloops, and Lynn Valley.
We know they will work hard to maintain your trust and strive to make sure your insurance is right for you. They will also provide support and assistance should a loss occur.  And remember: as brokers, they work for you and not the insurance companies, so they provide you with advice, answer any questions you may have, review coverages, explain wordings or help to explain loss prevention strategies, and most importantly – advocate on your behalf in the event of a claim.
The win-win for you as a customer is there is no cost and no obligation to quote on home, recreational property, travel or boat insurance.
Hours of Operation
| | |
| --- | --- |
| Monday | 9:00 AM – 4:00 PM |
| Tuesday | 9:00 AM – 4:00 PM |
| Wednesday | 9:00 AM – 4:00 PM |
| Thursday | 9:00 AM – 4:00 PM |
| Friday | 9:00 AM – 4:00 PM |
| Saturday | Closed |
| Sunday | Closed |
[contact-form-7 id="17218″ title="Lynn Valley Insurance Interest"]