Lynn Valley has been home to artists of countless genres for well over a century.
---
Lynn Valley Artists: Then and Now
---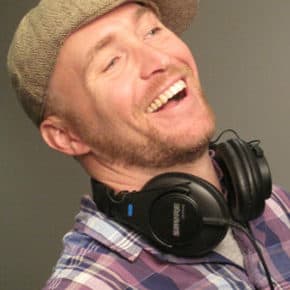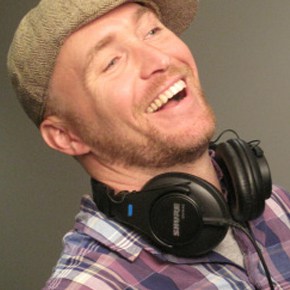 Lynn Valley has a rich history of artists.  Pioneer historian Walter Draycott was one of Canada's only military topographers and sketchers during the First World War, while Frederick Varley, a member of Canada's famed Group of Seven (and a WWI war artist) lived in a rented shack up on Rice Lake Road from 1934 to 1937. There he painted works such as Bridge Over Lynn Canyon and was said to have been visited by fellow painter Emily Carr. (source: http://blog.evelazarus.com)
In more recent years, Lynn Valley was childhood home to the young rocker Bryan Adams, many members of the Spirit of the West and Paperboys bands, actor Jason Priestly, hip-hopper Kyprios (David Cole), international ballet dancer Danielle Gould, and numerous actors, writers, artists and musicians of all description.
There are many ways to become involved in the Lynn Valley arts scene, either as a participant or supporter. Check out some of our local events and arts groups, and learn more about the current North Van
cultural community through the Arts Office housed in the Lynn Valley library building.
You can also visit this page of the Arts Office website for a downloadable guide to 10 public art features in Lynn Valley, and a video clip featuring the artists behind the stacked books outside of the Archives building, and our infamous Walter Draycott statue!
---
---
---
---
---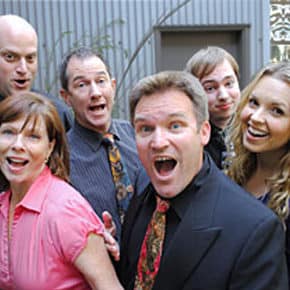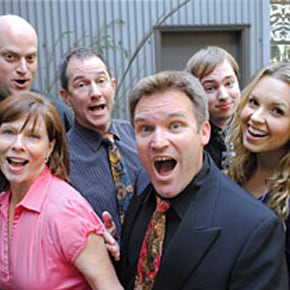 One of North Van's newest art galleries is also one of its most accessible –the District Library Gallery is located on the second floor of the  Lynn Valley Library. Gallery exhibitions facilitated by the North Vancouver Community Arts Council change regularly and allow book-borrowers to witness the range of talent in the local visual arts field. Each new bi-monthly exhibition features a Public Opening Reception hosted by the "Friends of the Library," with the artist in attendance.
Info: http://www.nvartscouncil.ca/ or 604-988-6844
You don't have to go to Granville Island for theatre sports any more, thanks to Friday Night Live at Lynn Valley United Church. With their novel musical theatre improv, the AddLibretto troupe transforms audience suggestions into a hilarious evening of fun.  Each week a different guest performer is featured as well – check the FNL site  for upcoming acts. The evening starts at 7:30 p.m., includes goodies and coffee from Waves – all that for $10/ticket, $25 family!
Lynn Valley Village is also home to the popular Summer Concert Series that runs most Friday evenings in the summertime from 7 to 9 p.m. Bring a lawn chair or join the impromptu dancers as you enjoy tunes ranging from blues to Beatles and everything in between. Details will be on our Events Calendar as soon as the season's performances are finalized.
Live music is often on the menu at Waves Coffee House at 3050 Mountain Hwy., across from Lynn Valley Village. Check out their on-site posters for details, or call 604-990-8799. You can also visit the Lynn Valley branch of the Royal Canadian Legion, who welcome guests to their oft-held Sunday afternoon music sessions that feature a variety of local musicians. Call 604-987-2050 for info.
Join the culture of conversation at a Philosophers' Café in Lynn Valley Library. Part of Simon Fraser University's original Philosopher's Café initiative, they are held on the third Wednesday of the month at 7 p.m. and moderated by Dr. Mark Battersby of Capilano University. Info: http://www.sfu.ca/philosopherscafe/lynnvalley.htm
---
---
---
---
---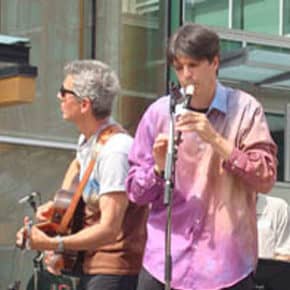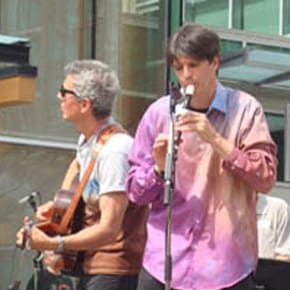 The Lynn Valley Black Bear Band is an adult concert band that plays concerts throughout the community. Even if you haven't picked up your instrument for a while, you'll get a warm welcome at the rehearsals, held on Monday evenings at Argyle Secondary School. Contact: www.blackbearband.ca
The North Shore Celtic Ensemble is headed by Lynn Valley's own Jay Knutson and Claude Giguere. The ensemble has grown to encompass several groups of young musicians, the most advanced of which tour internationally. The musicians use strings, percussion and wind instruments to perform lively, original compositions and arrangements of Celtic orchestral-based music. Info: www.northshorecelticensemble.com
St. Clement's Church is home to the Harmony Mountain Singers, an adult choir with a varied repertoire that encompasses jazz, Latin, African, pop and more. Director Karla Mundy conducts the group in its twice-yearly concerts that help benefit the Stephen Lewis Foundation and Doctors Without Borders. Contact: hms.karlamundy.com
If you like to jam with fellow musicians, bring your guitar, harmonica or fiddle to one of Mollie Nye House's informal music sessions. Contact: Gillian at Mollie Nye House, 604-987-5720
RNB Dance and Theatre Arts at 3355 Mountain Hwy is a non-profit dance school with a long history on the North Shore. It offers classes in a variety of dance styles, for preschoolers through adults, and students can be seen performing at many community events, as well as at annual RNB recitals at the Centennial Theatre. Info: 604-980-3040 or www.rnbdance.ca
---
---
---
---
Municipal Support for the Arts
---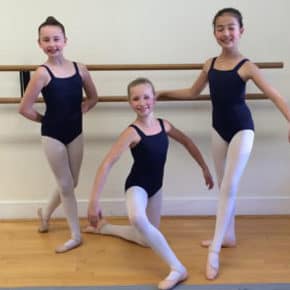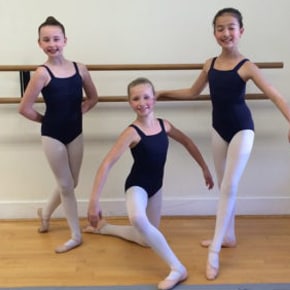 The North Vancouver Arts Office, located on the third floor of the library building in Lynn Valley Village, is a bi-municipal agency of the City and District of North Vancouver that supports and promotes arts and cultural activities on the North Shore. The Arts Office oversees grants programs, offers workshops, provides local arts groups with networking and promotional opportunities, and manages the Public Art program for the City and District of North Vancouver.
For a self-guided tour on public art in Lynn Valley, click here. The Arts Office's on! events calendar contains detailed information on arts, culture and heritage events. Local arts groups are invited to upload their event information to the on! calendar free of charge.