Nasrin Rahmatian
Poet's Corner Academy Montessori Preschool and Before and After School Care
1356 Frederick Road, North Vancouver, BC, V7K 1J4
604-988-2438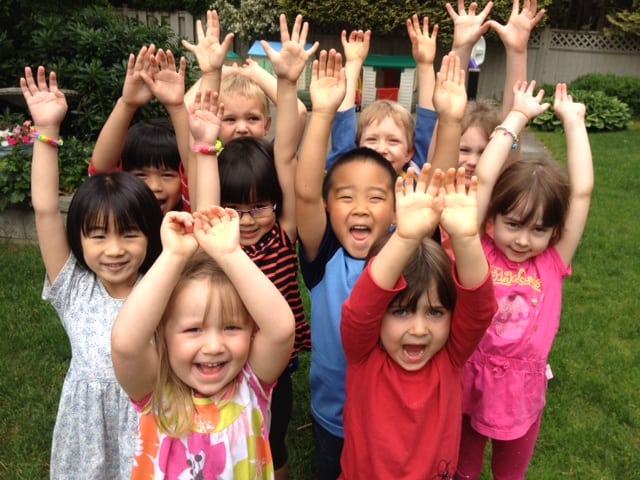 Business Operating in Lynn Valley since: 1989 
What do families appreciate about your preschool?
With our small teacher-to-child ratio, we are able to tailor the curriculum to each child's individual needs. Our program allows children to express their creativity while ensuring they are well prepared for kindergarten. We provide a nurturing environment for children to gain confidence in, find their love for learning, and learn how to be independent. Activities involve sensorial development, language, math, geography, science and art. During sessions with our music teacher, the children learn songs and dances from around the world while having fun playing instruments. The children also enjoy learning new vocabulary and songs from our French teacher.
How about your before and after-school care?
Parents are comforted that their children are in a safe and nurturing environment where they enjoy many activities such as swimming, skating, and cooking. During the summer time, we take the children all over Vancouver to various beaches, museums, and other fun activities. We also have a big outdoor space for the children to enjoy.
Tell us about your families!
The children give me unconditional love and I learn from them everyday. It brings me joy to see their excitement for learning and exploring and I find it rewarding being involved in their growth.
Do you have a tip for us?
With some creativity and hands-on activities, learning can be very fun and exciting for children (and that's the way to should be!)
What hobbies do you love?
Cooking and baking…YUM!
Tell us something we don't know about you.
I'm an avid Canucks fan!
What's the preschool biz taught you?
How to slow down and live in the moment, and not take anything for granted.
Future plans?
I would like to travel.
Favourite Quotation:
"Allow me to discover and I'll remember forever" – Maria Montessori
Email: [email protected]