Cari Wineberg
Serafina Garden Services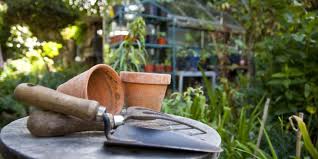 1629 Ashley Close
604-984-4433
www.serafinagardens.ca
Business Operating in Lynn Valley since: 2010
What do customers like about your business?
They know we all love the work we do – bringing beauty and order to North Shore gardens. Our enthusiasm shows in our work!
What do you love about your customers?
Their appreciation of what we do. Plus, a commitment to beautification.
Can you give us a garden tip?
If you have Japanese maples, try to remove all the dead leaves from between the branches and all the dead twigs too, to reveal the sculptural beauty of the tree in winter. Otherwise, leave all pruning of this tree to summer. Snapping dead twigs off is as satisfying as popping bubble wrap!
What are some of your other accomplishments?
I'm also self-employed as an English tutor, specializing in grammar, literature, and enrichment.
Hobbies?
Classical piano, running, reading, and gardening (of course!).
How about community involvement?
I'm a member of the Lynn Valley Garden Club (and a former Member At Large)
What don't we know about you?
I've lived on the North Shore most of my life, and in Lynn Valley since 1994.
What's the business taught you?
Gardening is the best job in the world…at least for me.
Do you have any future plans?
A rare plant nursery? Otherwise, I'll garden till I keel over in my Hunter boots 🙂
How about a favourite quotation?
"The purpose of life is to be happy"–the Dalai Lama
Email: [email protected]