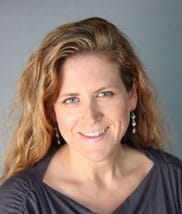 Sarah Valoma
Mobile Mortgage Specialist 
3096 Mountain Highway 
604-763-7204
http://mms.tdcanadatrust.com/sarah.valoma
Business Operating in Lynn Valley since: August 2012 
What do customers like about you?
I arrange appointments to suit the client, when and where they would like to meet. I'm available evenings as well as weekends to fit every lifestyle.  
And what do you like about your clients?
I love building relationships with my clients; everyone has a story to tell and I am grateful to be a part of that continuing story through home financing, whether it's their first home or refinancing to go on to a dream vacation or dream renovation! 
Do you have a tip for us?
When buying a new home, make sure you get pre-approved properly. If you don't have this in place you may risk losing your dream home! 
Tell us about your other accomplishments.
I am connected to a non-profit called HEROS (Hockey Education Reaching Out Society)that was established in Vancouver in 2000. It has now become a national program that allows kids who would normally be unable to learn and play hockey due to financial constraints the chance to gear up and get out on the ice weekly. I have been involved with this group since 2005.  
How about hobbies?
Music, singing, aerobics, reading, walking, and dancing.  
Community involvement?
I'm a 20-year resident of Lynn Valley with two children at Upper Lynn Elementary. I volunteer my time at the school when possible.  
What don't we know about you?
I danced for over 20 years and have tried about eight different types of dancing styles.  
What's the business taught you?
The value of a good credit score! Most people aren't aware how this can affect you financially and lifestyle-wise. It's important to know your score and how to improve it if it's less than perfect.  
What are your future plans?
I love living in Lynn Valley and hopefully that never changes. We have a special community in Lynn Valley that I wouldn't trade for anything.  
Favourite quotation:
"There are only two ways to live your life. One is as though nothing is a miracle. The other is as though everything is a miracle." ― Albert Einstein

Email: [email protected]