January 2018 Sales Recap
Will this Spring bring a busy real estate market? Home buyer demand seems to depend on property type over the past few months. Attached and apartment homes are in demand across Metro Vancouver while detached home buyers are facing less competition at the moment.
Here is the latest on the Lynn Valley market for January 2018.
Single Family Homes:
There were 5 detached homes sold in January with an average sale price of $1,632,000 (median = $1,675,000)
The average sale price achieved was less than list price by 1.75%
Detached homes that sold in January took an average of 81 days to sell (median = 40)

Apartments and Townhouses:
There were 8 attached homes sold in January with an average sale price of $846,700  (median = $868,000)
The average sale price achieved was less than list price by 0.41%
Attached homes that sold in January took an average of 57 days to sell (median = 65 days)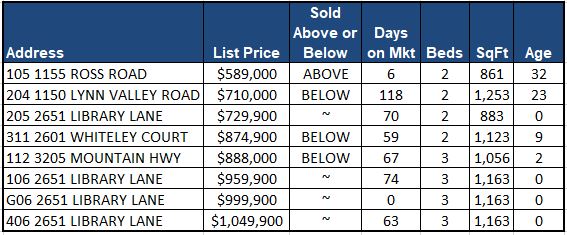 Find out more about the January Greater Vancouver stats here
*********************************