Desiree Kranendijk and Stephanie Loewen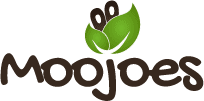 Moojoes Kid's Gear Inc.
4677 Underwood Place
604.916.2336 or 604.328.6258
www.moojoes.com
Business Operating in Lynn Valley since:  2009

What brings customers to your business?
The high quality, variety and usefulness of our kids' products.  Our fast, very friendly customer service and free delivery in North and West Vancouver.  We've also recently launched high-quality rain ponchos for kids!
What do you like about your customers?
Their appreciation for high-quality products and buying green.  And their desire to educate children at a young age on how to be kind to the planet.  We also love it that our customers feel comfortable providing us with feedback and suggestions; that enables us to grow and improve continuously.
Any tips for our readers?
Model an active lifestyle, and show your kids how much fun it can be to explore the great outdoors here in Lynn Valley.
What are some of your other accomplishments?
Stephanie has a background in nursing and Desiree worked in international development. Both of us lived and worked overseas for many years and when we came back to Canada we joined forces and unleashed our entrepreneurial spirit.  We are also very proud of the fact that we have been able to manufacture our rain gear locally here in Vancouver.
Hobbies?
Snowshoeing, trail running, skiing and hiking.
How about community involvement?
We are actively involved in the school community.  We offer donations for silent auctions and support other fundraising activities.
What don't we know about you? 
We always end our exercise with a cold beer!!!
What's the biz taught you?
The road less travelled can be a sweet path.
Any future plans?
Making our rain ponchos a household product and continuing to expand our line of rain gear.
What's your favourite quotation?
Stephanie's: "Enjoy the ride."
Desiree's: "Yesterday is dead, tomorrow hasn't arrived yet. I have just one day, and I'm going to be happy in it".
Email:  [email protected]