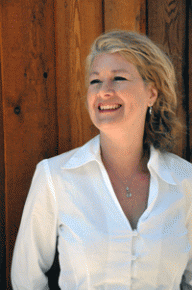 Sharlene Winram
North Shore Electrolysis
3693 Mountain Highway
604-980-2022 (home) or 604-839-4919 (cell)
www.northshoreelectrolysis.ca
This business has been up and running for 20 years!
What do clients like most about your clinic?
I understand that hair growth effects self esteem; people say they instantly connect and feel comfortable.  I keep my prices low because I feel everyone deserves to look and feel good about themselves.
What do you like most about your clients?
I get back so much valuable information from my clients, who share helpful tips while getting the treatment. I can then pass these along, which helps everyone in the end.  We talk about everything from how to grow wheat grass, the latest in the news, to relationships.  I'm like your local "hairdresser" therapist!
Do you have a tip for us?
Electrolysis has been around since 1845 and is a proven method of hair removal.  Electrolysis has the best overall results, versus any other method, in getting rid of hair.  People who aren't good candidates for laser can still get electrolysis!  Hair grows in different stages: growing, resting and shedding.  Because all of the hair isn't on the same stage at any given time, multiple sessions are needed to get the hair in the growth phase for electrolysis hair removal to be most effective.  Unlike with laser, electrolysis CAN get the fine, light-coloured hair that laser will miss. If you commit to getting treatment on a regular basis, electrolysis can shrink and dry up the root.
Tell us about your other ventures and accomplishments.
I was previously a licensed practical nurse; which is how my career started.  I am now a devoted wife, and mom.
What do you like to do when you're not working?
I love getting outdoors: kayaking, hiking, and gardening these are a few of my favourite activities.  Spending time with family and friends.

What are your community involvements?
I volunteer at North Shore Neighbourhood House to help feed the homeless, and also help clients who are going on vacation by house and animal sitting.
Tell us something we don't know about you!
Okay, here goes:
Born on the North Shore, I have lived in Lynn Valley since I was 16; where I remain to this day.

My son graduated from Argyle, my old High School!

I started getting electrolysis myself when I 16 (so I know full well all the benefits).

There is nothing better living here in BC than breaded, fired oysters! Yum!
What has the business taught you?
All people are valuable, and you truly should live happy and confident in your own skin.

Future Plans?
I want to travel and see the world.

Favourite Quotation?
"Be positive no matter how 'HAIRY' it gets!"
Email: [email protected]