Yaz Wallace & Jenn Farrell
The Powa Academy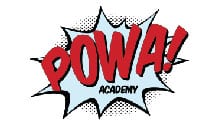 103-1169 East 27th Street
604-329-6224
http://www.superpowa.com/
Business Operating in Lynn Valley since:   2013
What do your clients love about the academy?
The Interactive Superhero-inspired, team-building programs that focus on boosting self-esteem, resilience, and compassion — while having a ton of fun!
Tell us about your community involvement.
Our mission is to cultivate resilient, self-assured kids with stronger, involved families and a better sense of community.
What are some of your future plans?
The "Superhero Challenge"…. coming this September!
Favourite Quotation:
"You must be the change you wish to see in the world." – Mahatma Gandhi
Email: [email protected]