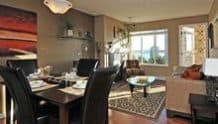 Jannicke Wiig 
Dig Design Interiors and Staging
1192 Harold Rd., North Vancouver, BC
778-859-1000
www.digdesign.vpweb.ca
Business Operating in Lynn Valley since:  1997
What draws customers your way?
I am a local, home based business.  Affordable, professional, and full of fresh ideas!
What do you love about your clientele?
Everyone is local, friendly, and can relate with the community and environment that we both live in.  🙂
Do you have a home design tip for us?
Never be too shy to paint a wall a fabulous color!
What else are you up to? 
I'm a local artist!  My paintings can be found in homes across the North Shore, Cityscape gallery, Tommy's Catering in Lynn Valley and on my website.
Any hobbies?
Theater, singing, dancing, and art.
How about community involvement?
Volunteering at my kids' schools, and art donations for charity events.
Tell us something we don't know about you…
I have three great kids!
What's the business taught you?
To be patient and really listen to my clients!
What does your future hold?
Paint more and travel more!
Favourite quote?
"Choose your battles… " (especially when it comes to my kids!)
Email:  [email protected]
Check out the Kitchen transformation below!
Before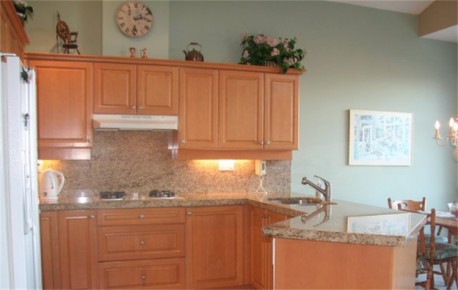 After