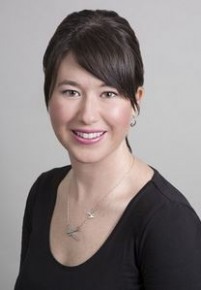 Amy Newell
Lynn Valley Massage Therapy
604-985-5868
[email protected]
www.lynnvalleymassage.com
Operating since 2007
What do your customers like about your business?
We are known for having reliably good therapists, everyone treats a little differently but the overwhelming feedback we get is that every therapist is talented, skilled and caring.
What do you like about your clients?
Everything! We love treating everyone in a whole family, nurses, teachers, athletes, grandparents, we love helping busy people take care of themselves.
Can you give us a handy tip?
Don't wait until November or December to use your extended health care benefits – take care of yourself all year round. Also – we are swamped by mid October until the end of the year with people trying to use up their benefits, so it's a bit harder to get appointments then.
Tell us about your hobbies?
Travel, cooking, politics, reading, recycling! I drive an electric car, I'm a bit of an environmentalist.
Tell us something I bet we don't know about you!
I teach at the Vancouver College of Massage Therapy and I'm passionate about passing on the knowledge I have.
Tell us about your community involvement?
We donate a few gift certificates to silent auctions for schools, sports teams, pre-schools, other charitable causes.
What has the business taught you?
Treat staff well and they will treat clients well.