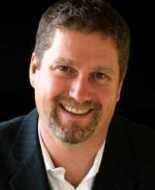 Dave Bruynesteyn: Mortgage Dave
3171 Mountain Highway, North Vancouver, V7K 2H4
604-315-3283
www.mortgagedave.ca
[email protected]
Mortgage Dave is a Lynn Valley mortgage broker who likes to help people put a roof over their heads as affordably as possible.
Tell us a bit about your relationship with your clients.
Working closely with my clients doesn't feel like work to me.  Spending time with them discussing their needs today and in the future forms a relationship.  A lot of my clients have become good friends.  My system ensures that the process goes fast, is efficient, secure and easy for them so they can focus on their family and the move.
Can you give us a tip from the biz?
Increase your mortgage payments yearly if you are on a variable rate mortgage to avoid any payment shock come renewal.
What are some of your business achievements?
– Top associate – BC Lower Mainland (Invis 2014)
– Top National Independent Broker Award (Invis 2013)
– Top Associate – BC Lower Mainland (Invis 2012)
– Top 10 regional Volume Winner (Invis 2011)
– Top 5 Regional Volume Winner (Invis 2010)
– Sales Excellence Winner (Invis 2008)
Do you have time for hobbies, too?
I am currently renovating a home top to bottom, I am an avid boater, skier and woodworker.
How about community involvement?
Being born and raised in Lynn Valley I love working in the community to help keep it great.  I am co Chairman of Lynn Valley Days and I have helped grow that event into the amazing gala and fair that it has become. I am a very active Lynn Valley Lion and I am past Vice president of the Lynn Valley Community association.  I am the founder of A Lynn Valley Christmas where we put 75 Christmas trees in the Village square each December.  It is great to see the community getting so involved in embracing a new tradition like the trees each year.
Phew! You're busy. What are your plans for the future?
My future plans are to continue to support my community and help my clients realize their home dreams.
What has the business taught you?
That business can be fun – just be sure you love what you do!
Tell us something we don't know about you.
I am a very good cook.
Leave us with your favourite quote.
"We cannot direct the wind, but we can adjust our sails."