Hayley Walker – Artistic Director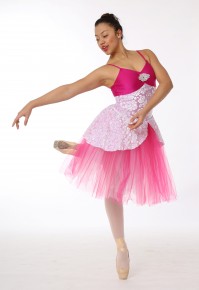 RNB Dance & Theatre Arts Society
3355 Mountain Hwy, North Vancouver, BC, V7K 2H4
*NEW ADDITIONAL LOCATION!*
Lynn Valley Village Square
151 & 155 1233 Lynn Valley Road
604-980-3040
www.rnbdance.ca 
[email protected]
Business Operating in Lynn Valley for: 25 years
Tell us what dancers and their families love about your studio!
Sure! It's the ….
Family-friendly atmosphere
Dance development that students achieve
Teachers' care of the students
Entertaining and enjoyable performances
Confidence and joy that students gain at the studio
Friendships created
Healthy, compassionate, supportive social atmosphere
and the Team Spirit development!
And what do you love about your dancers and families?
The great, supportive families. They know that it takes a community to raise a child, and RNB is part of that process.
Tell us about your school's community involvement.
RNB Dance is often performing within the community.  Whether it's a Christmas Concert, Gala, Fundraiser, or Community Event, we enjoy being amongst our neighbours as much as possible.
What's something we might not know about your studio?
RNB Dance teaches so much more than dance. Our students also develop self-esteem, confidence, self-determination, musicality, creativity, focus, healthy living skills, a positive attitude and good manners. And many bonds of friendship are built along the way, too!
What are your future plans?
To continue to evolve as a studio and offer Dance from our hearts.