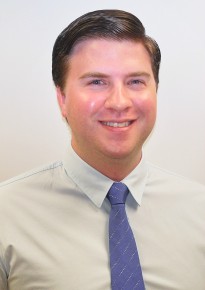 Sean Aitken 
Investors Group Financial Services Inc.
200 -1200 Lonsdale Ave. North Vancouver B.C.
604-842-4468
[email protected]
http://www.investorsgroup.com/en/sean.aitken/home
What do customers like about your business?
Clients really like that my business is 100% mobile as it gives them the flexibility to schedule meetings with me at any one of the many Investors Group offices around the lower mainland or in the comfort of their own home if they prefer. Having this flexibility means clients aren't confined to scheduling meetings during regular business hours, but instead can pick whatever time is most convenient to them and their family.
However, I'd have to say the thing client's love most about working with me is receiving a personalized written financial plan, as it provides them with a snapshot of their current financial picture and allows them to set the financial goals they would like to achieve. Having a financial plan is so important, as it allows clients to replace questions like "when will I be able to retire" with the ability to pick their exact retirement date and the financial strategies to make it a reality.
What do you like about your customers?
They give me the opportunity to do something I truly love and can't thank them enough for inviting me into their homes to work with them on their financial plan. I love working closely with clients to develop financial strategies that I know will improve their lives by increasing their net worth, reducing the taxes they pay or exchanging bad debt or good debt.
How do clients pay your services?
Clients do not pay any fees for my service directly to me, as I'm compensated through the products we use when we implement their financial plan. In fact, anyone that is interested can book a complimentary no obligation information meeting with me anytime they want to learn more about Investors Group, go over a sample financial plan and/or get a second opinion on any of their current financial products.
Here's a tip from the business (a recipe, home handyman tip, life lesson, etc):
Making sure you have a detailed financial plan in writing is the most important thing you can do to ensure you're prepared for both the planned and unplanned events in your life. This means that in addition to saving/investing it is important to have an insurance component as part of your plan in order to protect your financial future should the unexpected occur.
Is there anything else people should know about your business?
In addition to helping clients develop a financial plan and managing their investments, I can help them with their insurance and mortgage planning needs as well. In fact, my business is supported by a securities planning specialist, an insurance planning specialist and a mortgage planning specialist through Investors Group, all three of which can attend a meetings with us anytime a situation arises that we feel requires their assistance.
Some of your hobbies:          
Traveling to new places has always been something I've really enjoyed and once spent over 3 months traveling around Europe. However it isn't always easy to get away so I also try to get out and hike in some of my favorite trails in Lynn Valley and around the North Shore.
Your previous ventures or accomplishments:
My education includes:
Associate of Arts degree from Capilano Universuty
Bachelors of Arts degree in Economics & Philosophy from SFU.
Completion of: Canadian Securities Course; Insurance Council of British Columbia's Life Licence program
Previous employment:
Canaccord Genuity: in the Registered Plans Department: Starting as the primary RRSP Specialist for the entire country before advancing to the RESP Specialist role where I was also the point of contact with the Canada Revenue Agency. During my time there I was also the TFSA back up and provided support to the RIF lead.
Connor Clark and Lunn Financial Group: as a Portfolio Administrator in charge or reconciling various pension accounts and creating audit statements.

Community Involvement:
I was born and raised in Lynn Valley and have enjoyed being a part of this community my entire life. Last year I was fortunate enough to represent Investors Group at both the Lynn Valley Days celebration and at the Karen Magnussen Home Show and can't wait to attend both again this year.
Tell us something we don't know about you:
I was born in Canada, but have both a Canadian and United Kingdom passport which is definitely handy when traveling in Europe.
Future plans and possibilities:
I'm continually working to increase my knowledge in the financial industry to ensure I'm able to meet or exceed clients expectations at all times.
What has the business taught you:
Time can either be your greatest ally or enemy when it comes to achieving your financial goals, make it your ally and get started on your financial plan today!
One of your favourite quotations: "Watch the pennies and the dollars will take care of themselves."
Benjamin Franklin
I think this is so true, as I always tell people it doesn't matter if you have $20 or $200 per month to put towards your financial goals, the most important thing is to start saving as soon as you can.
Website: http://www.investorsgroup.com/en/sean.aitken/home
Facebook: https://www.facebook.com/seanaitkenig
Linkedin: https://www.linkedin.com/in/sean-aitken-baecon-aa-706710a2