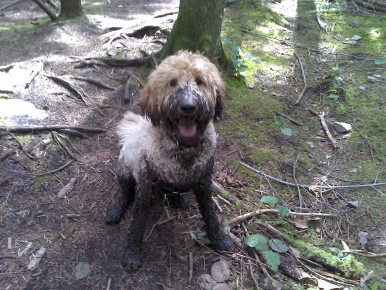 Barry Rueger and Susan Evans
Four Legs Good! Canine Services
832 Hendecourt Road
604-984-2806
http://www.1234legsgood.com
Business Operating in Lynn Valley since: 2009
What do customers like most about you?
Our very high level of customer service for both dogs and their owners. We offer a complete package of services that make life easier for busy people with pets.
And what do you like about your customers?
Time and again our customers refer to us as part of their family. We're more than just a walker, we're a friend that they can rely on.
Tell us about your community involvement.
We're part of a group of local dog walkers who provide pro bono walks and physio support to a local dog named Percy who is recovering from spinal surgery.
What has the business taught you?
Patience and kindness works for dogs and people.
Favourite Quotation?
Woof woof woof. Woof woof.
Email: [email protected]