Andrew Kennedy  (Lynn Valley resident)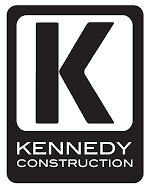 Kennedy Construction
258 East First Street, North Vancouver  BC   V7L 1B3
604-812-5445
[email protected]
www.kennedyconstruction.ca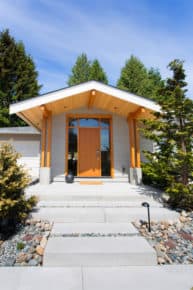 What do your customers like about your business?
Our clients love our trust and commitment, our friendly approachable attitude, transparent project management and exceptional work ethic.
What do you like about your clients?
Our customers are lovely people. They are incredibly welcoming to myself and the crew, and are always excited to get involved in the project.
Can you give us a handy tip?
Being in the renovation business, there are always surprises and unforeseen issues that pop up, best advice I can give to clients is to have a clear vision and to be decisive. Going back and forth slows the job down and can add cost. Invest in drawings and make a plan and do your best to stick to it!
Tell us about your hobbies?
I have recently started my own family, and have just finished building our family home; when I am not working I try and spend as much time with them as I can. Being a North Van boy I also love the outdoors and all the things our city has to offer; hiking, golfing, skiing and boating.
Tell us about your ventures and accomplishments?
I have worked hard to grow the company through word of mouth and referral. My customer relationships and endless list of return clients is something I am very proud of.
Tell us something I bet we don't know about you!
My roots are in custom millwork and high-end finishing; this has given me a keen eye and a love for fine details.
What are your future plans?
Continue to be a company that people want to hire, and trades want to work for. My team and my trades are just as important to me as my clients, without their hard work and commitment to our company none of this would be possible.
What has the business taught you?
To be open to continuously learning, keeping myself stimulated creatively is important so I can continue to grow my talents.
Tell us your favourite quotation.
"The only way to do great work is to love what you do"