Stuart Walker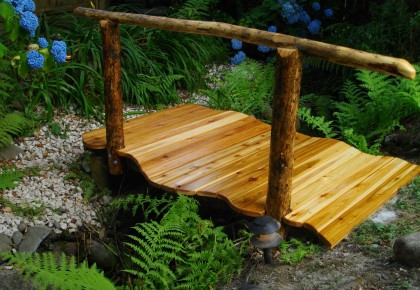 Stuart's Home Services
3548 Frederick Road
604-985-8692
www.stuartshomeservices.com
Business Operating in Lynn Valley since:  2000
What draws your customers to your business?
It allows them time to do the things they are best at.
What can you tell us about your customers?
I like the passion and vision my customers have.
Do you have a tip for us?
If you have a old bolt to remove, heat it up, lubricate, then tighten a wee bit, then loosen.
Tell us about your other accomplishments.
I'm a Certified Energy Adviser through Natural Resources Canada, and a Certified Home Inspector.
Hobbies?
Drumming, mountain biking, fresh water fishing, and inventing.
How about community involvement?
I donate my handyman services for Pandora's Vox Vocal Ensemble Society.
Tell us something we don't know about you.
I am the author of "Mousie Mouse's New House".
What's the business taught you?
Patience!
Future plans?
More house inspections.
Favourite quotation:
"Walk with fear and fear will follow you" – Stuart Walker
Email:  [email protected]