Vincent King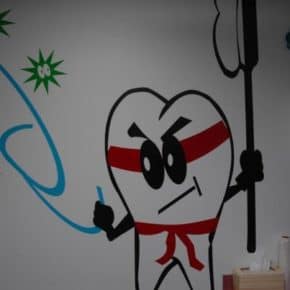 Lynn Creek Dental and Wellness Centre
3167 Mountain Highway
604 929-LYNN (5966)
www.northshoredental.ca
Business Operating in Lynn Valley since: 2012
What do your customers like about your business?
The easy-going friendly neighbourhood service, together with multi-faceted dental services.
What's your favourite thing about your customers?
Their friendliness and loyalty! Their home-baked cookies and pizza are so much appreciated on a busy day!
Do you have a dental tip for us?
If your crown comes off or if your tooth breaks off under the crown , it doesn't always have to be replaced with a new one!  Keep the old one and give us a call!  We call that our Green Crown 🙂
Any other ventures before this one?
District Dental (previously Neighbourhood Dental) on Marine Drive has been a successful practice for past 13 years.  I've also got international qualifications in the British Islands and South Africa.
Hobbies?
Tennis (I have a daughter on a tennis scholarship) and golf . I love watching the Canucks win!
How about community involvement?
I'm involved with the tennis community and look forward to growing with the Lynn Valley neighbourhood.
Tell us something we don't know about you.
Once I had a practice on a large lot with quails, ratels, sparrows and other bird life.
What's the business taught you?
To help others in pain and to see the relief we can give them is truly a feeling of satisfaction!
Future plans and possibilities?
To grow with Lynn Valley, and to establish a treatment centre that will be long remembered.
Favourite Quotation:
Treat people the way you would like to be treated.
Email:  [email protected]