Lynn Valley Village will be bustling this summer with a full slate of free Live and Local performances and activities for this summer. From games to bands to airbrush tattoos, all the local favourites are coming back.
---
Family-friendly big games
---
The Lynn Valley Village plaza will be filled with Big Games every Monday and Wednesday from 1 – 3 pm to the end of August. Enjoy giant-sized versions of classic favourite games. 
July 3rd

July 5

July 10

July 12

July 17

July 19

July 24

July 26

July 31

August 2
Mid-day music
To get a taste of the local music scene, head over to the plaza Tuesdays from 11 am – 1 pm to enjoy everything from pop to jazz to soul.
July 4 Rose Ranger
Hailing from Vancouver's North Shore, Rose Ranger's creative process is inextricably linked with the ocean and mountains that are a stone's throw away from her front door. Combined with her love of all musical genres and her utmost appreciation for all the creative arts – the blend creates a dynamic vibrancy in her songwriting process. And that sentiment is a testament to her new music.
July 11 ReeVay Music
ReeVay is the moniker of the multi-talented Marc Rivest. The Lower Mainland-based artist gracefully weaves the finest elements of folk, jazz and pop. His work is simultaneously soothing, powerful and transformative. It's easy to get lost in the rich tapestry of sound he has generously created.
July 18 Mom Bop
Mom Bop will brighten your day with colourful outfits, electro-pop music, and upbeat dance routines. With original songs written for young ears and those who are young at heart, Mom Bop spreads a message of positivity and fun!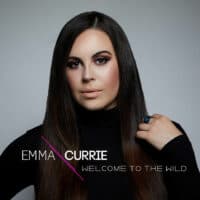 July 25 Emma Currie
Emma Currie is a dynamic pop, R&B and soul vocalist from Vancouver, British Columbia. She was born into a musical family that included her great-grandmother, a trained opera singer. Some of Emma's musical influences include  Shania Twain, Demi Lovato, Aretha Franklin, Elvis Presley,  Céline Dion, and Stevie Wonder.
August 1 Cherie Summers
Singer, songwriter, performer, and busker. Cherie Summers is a multi-talented musician who can do it all! Come watch Cherie in her element as she plays the acoustic guitar and sings.
---
---
Evening entertainment gets Lynn Valley Village moving from 6-8 pm.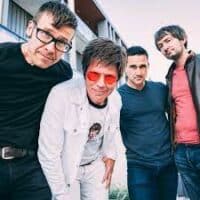 July 7 Star Collector
Star Collector is a power pop band from Vancouver, BC that has played throughout Canada, the U.S, and Europe. They have recorded five albums to this day and continue to be a force in the music industry!
July 14 Not scheduled 
July 21 Dr. Strange Love Band
Dr. Strangelove is a highly entertaining, multi-faceted, six-piece dance band with five talented lead vocalists, who can cover everything from Frank Sinatra to Lady Gaga, and from AC/DC to Shania Twain. One of the few bands in the country who can confidently take requests all night long, while keeping the dance floor packed, people engaged…and all with a sense of humour and fun!
July 28 Nothing scheduled
Aug 4 Mazacote
Juno-nominated MAZACOTE is a hard-hitting world/Latin band with deep roots in the music of Colombia, Mozambique and Venezuela. Inspired by Afro-Caribbean percussion and tropical party sounds, they play brass-heavy Latin dance beats with a message!
Thursday special Plaza Pop Up
July 27, 6 – 8 pm
Beauty Shop Dolls

Ink Vancouver
This Plaza Pop-up features the Beauty Shop Dolls who are a retro female trio that bring dazzling vintage-inspired sights and music. Singing and dancing through classic music from the roaring 1920s, the swinging 1940s, and boppin' 1950s and 60s radio hits, these dolls know how to woo any crowd into an old-fashioned love affair.
Also featured is Frederic Carrasco from 'Ink Vancouver' a local and talented airbrush tattoo artist. Pick your choice of various stencils and shapes to enjoy a temporary tattoo!