Walking the quiet trails of Lynn Valley may have been a bit noisier in recent months. When the quiet returned two new pieces of art had appeared. Some were left wondering how they appeared, others are Ross Road passersby more familiar with the work of local 'mystery' carver Ben Hemara.
---
---
A simple one-day carving class at Lee Valley Tools set Lynn's Valley's Ben Hemara on a path of joy – now with an accompanying soundtrack of chainsaws.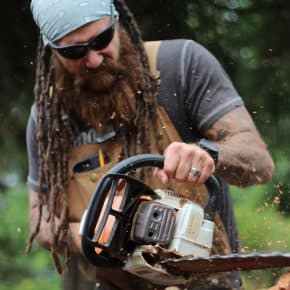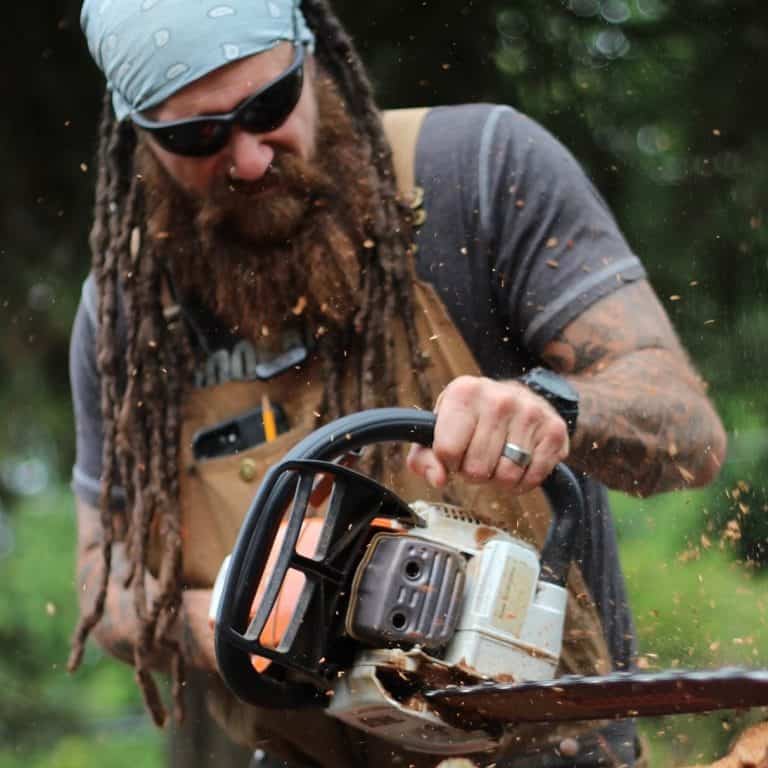 Over the past seven years he has transitioned from hand carving to using power tools. This Spring as Covid hit, Hemara was inspired to make his art more public.
"We live in Lynn Valley and I take my son and we go for walks on local trails. There are so many beautiful stumps that are old growth cedars. Cedar is so wonderful to carve," he said. "When I did a woodspirit I thought it would be great to see one of these on the trails."
He began his first public piece on a local trail off Allan.
"The trails through Lynn Valley are so neat how they connect and link to the different parts of the neighbourhood. I did a woodspirit and I thought it would be great to see one of these on the trails," said Hemara. "I took it upon myself and did a piece on the trails and everyone loved it. I have gotten such positive feedback and I would like to do more. 
"Obviously I am working on dead trees." 
---
---
Two works have been completed on local trails using old-growth stumps and other dead wood. The two works can be found where Allan Road meets Draycott and on the path linking Draycott and Ross Road. The District of North Vancouver has become aware of the art and has led Hemara to take a break from carving on public land. 
"They are well aware of my artwork and I have spoken to them," he said. "I haven't added any since then because I don't want to upset anyone. I am trying to bring positivity to the community and do something nice. I think it's positive with the District. I would love to do some more pieces for the community."
---
---
A New Zealand transplant and roofer by trade, Hemara balances his art with his family time. The dad, with a young son and another child on the way, spends what time he has available at carving. 
"It's an odd artform using big power tools. The pieces are labour intensive especially since I am doing them on my own," said Hemara. "And they sometimes require me to make my own scaffolding so I have a nice steady platform. I could probably do it in two or three full days but I am balancing my family and art." 
The new forest works were a new project for Hemara, his usual works have much more suburban roots. 
"I usually carve at my in-laws on Ross Road – in their driveway," he said. "I have a ton of people come by. I always display a few pieces out as I work and I have gotten a couple of commission orders from people who come by."
His dream would be to transition out of roofing to be a fulltime carver – with his own workspace, to give the neighbours a break.
"It can be annoying for the neighbours, I try to keep it to a minimum and I know people want to enjoy their day and not hear it all weekend long," said Hemara. 
Hemara says there is a thriving chainsaw carving community in B.C. and hopes to connect and learn more from his colleagues – and hopefully add a few more trail pieces to Lynn Valley. 
"It is so satisfying and brings joy to me to pop in and out and leave a beautiful peace of art."
You can check more works by Ben Hemara on Facebook and he will soon be launching his own website (not currently active).