With increasing notifications from social media, it can feel like our neighbourhoods aren't the idyllic places they were "back in my day." The reality is: North Vancouver experiences 39% less crime than the national average and you can participate in one key pillar of that safety: Blockwatch. 
---
BC's second biggest Blockwatch
---
North Vancouver remains an incredibly safe place to live, work and play and that is in part thanks to citizens taking responsibility to prevent crime. More than 11,000 people work with 800 Blockwatch captains and co-captains across the shore to reduce crime.
"Blockwatch provides a means for a community to take responsibility for its own safety by reducing an opportunity for crime," said Breanna Caruth, Blockwatch coordinator with  North Vancouver RCMP Community Policing.   "A successful Blockwatch neighbourhood presents itself as an unattractive target for criminals."
Despite the vast network of homes and streets participating in Blockwatch, the program would like to continue to grow and strengthen.  
"It does not involve patrolling your neighbourhood or chasing burglars or intruding into the privacy of your neighbours," said Caruth. "It requires you to be familiar enough with your neighbours that you notice something is not normal."
---
---
The program needs captains or co-captains – particularly in Upper and Lower Lynn areas – to take on a leadership role within their neighbourhood block. Beyond the initial training, it requires a commitment of less than an hour a month.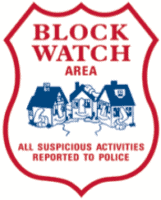 "Each block has a captain and co-captain that sets up communication between neighbours and acts as a link between the Blockwatch and the North Van RCMP," said Caruth.  "To be a Blockwatch captain or co-captain they must first submit a police information check – to be completed every five years – and then attend an information session at the North Van RCMP headquarters. The next step is to gather information about their block by canvassing door to door. Once the contact information is collected it is submitted as a participant list to our office. After that, they are responsible for sending out information from our office to their Blockwatch participants." 
Participants receive information on crime prevention, how to be a good witness and guidance on when to call 911 versus non-emergency reporting. 
"As a [household] participant you are part of the email chain and are asked to be as concerned about your neighbourhood as you would about your own property," she said. "Report suspicious captivity to the police and your neighbours, and to be aware of your surroundings as you go about your day-to-day life. 
Caruth says participants are guided to participate in Blockwatch from a foundation of respect.
"Participants are educated to look for suspicious activities but to be conscious of their preconceived notions, bias or discriminatory practices enter into their mind as they assess whether someone is suspicious or not," she said. "Part of our code of conduct is to encourage all Blockwatch participants to engage in kindness and compassion to treat everyone equally regardless of race, gender identity or expression, sexual orientation, disability, political beliefs or socioeconomic status."
Tips to remember from Blockwatch
When to call 911:
When someone's health, safety, well-being, or property is at risk 

A crime is in progress. 

There are suspicious acts that indicate a crime might be imminent. 
When to call the non-emergency (604-985-1311) or report a crime online: 
The crime has occurred in the past

A suspicious circumstance that may indicate an ongoing criminal act (but no immediate risk)
To learn more about or join Blockwatch visit its webpage or email [email protected].