It's that time again – four years have passed – and we have October municipal and school board elections. There are a number of opportunities to get to know our candidates.
---
---
There are 13 North Vancouver residents vying for spots on District Council with six residing in Lynn Valley. There has never been a better to get to know the candidates and to make sure your views are represented on council. Additionally, there are two people running for mayor. There are seven residents throwing their hats in for the school board – one from Lynn Valley. We asked local candidates for their thoughts on issues relevant to Lynn Valley and you can see their responses here.   
---
---
It's a good year to make sure you are engaged. There are a number of events and engagements to speak with candidates over the next few weeks. The North Vancouver District Public Library is hosting its own event on October 12 giving voters a chance to talk one-on-one with candidates during its "Speed-Canditating" at the Lynn Valley branch.
"We recognize that engaging in political conversations and civic dialogue can be challenging for people for a variety of reasons, so we are simply offering another entry point for folks to engage with local politics," said Jacqueline van Dyk, director of library services. 
The all-candidates meeting is a rare opportunity to meet one-on-one with potential civic leaders. 
"A community member might have a question that wasn't asked at a town hall or they might have a different question for each candidate,," said van Dyk. "They may want to discuss an issue that is deeply personal for them that they weren't comfortable sharing in a larger group setting…whatever it is, we hope that creating this type of environment will open up the door for meaningful and personal conversations so that voters feels confident when they cast their votes on October 15."
Community members will have a few minutes to talk with each candidate present. 
"We felt that we could create an experience for candidates and voters to create personal connections and more intimately share what is important to them," she said. "As a community hub and a place where local residents connect with one another, we regularly host Meet Your Mayor and Meet Your MLA programs and we know our community really values the opportunity to connect with elected officials outside of council chambers.
"In this format, participants, either alone or in small groups, will have the opportunity to have their burning political questions answered. We want to create a safe and respectful environment for candidates and community members to connect over an informal conversation—and by doing this we hope that community members will be able to really confirm the candidates they most align with before casting their votes."
For those new to the community or to political engagement, the library will also have some prompts available to offer discussion topics.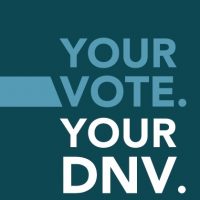 "If attendees are unsure of what to ask, they can seek guidance from our staff so they can have a meaningful face-to-face conversation," said van Dyk. "We will also have information on how to vote for folks who may have not cast their ballot before. This event is about creating opportunities for community connection and supporting lifelong learning. NVDPL staff are experts at guiding patrons to find the information they need and this event will be no different. To encourage conversations between candidates and votes, we will provide a wide variety of sample conversations to inspire dialogue."
The Speed-Candidating event will take place Oct. 12 from 7 – 8:30 pm at the Lynn Valley branch of the NVDPL. 
---
---
Advanced voting will take place on October 5, 8 & 10 at DNV Municipal Hall and on Oct. 8 & 10 at Parkgate Community Centre. Election day is October 15 from 8 a.m. to 8 p.m. Polling stations will be throughout the District of North Vancouver. The location list can be found at https://www.dnv.org/government-administration/voting-dates-and-locations-2022 .
October 4 (7pm – 9pm)

All Candidates Meeting co-hosted by the Blueridge Community Association, the Seymour Community Association, the Deep Cove Community Association, Parkgate Society Community Services and the Mount Seymour United Church (Mount Seymour United Church)

October 5 (7pm – 10pm)

Lynn Valley Community Association Candidates Meeting (Lynn Valley Rec Centre)

October 5 (8am – 8pm)

Advance voting day (District Hall)

October 7 (7pm – 9pm)

Edgemont and Upper Capilano Community Association (EUCCA) All Candidates Meeting (Highlands United Church)

October 8 (8am – 8pm)

Advance voting day (District Hall, Parkgate Community Centre)

October 10 (8am – 8pm)

Advance voting day (District Hall, Parkgate Community Centre)

October 12 (7pm – 8:30pm)

"Speed-Candidating" chat hosted by NVDPL. A chance to briefly speak to candidates and ask questions. Registration required. Visit

NVDPL website

for details. (Lynn Valley Library)

October 15 (8am – 8pm)

General voting day (20 voting places located throughout the District)