As British Columbians consider their choices for local government this fall, LynnValleyLife wants to amplify our local voice on municipal government. Voting on October 15 is a chance to have your say. 
---
Lynn Valley leads candidates
---
There are 13 residents hoping to get a seat on council for the next four years. Six of those candidates live in Lynn Valley. In addition, there are two candidates running for mayor and seven with hopes to join the school board – one candidate from Lynn Valley. 
We asked residents on our social channels to share the issues that are important to them. With local concerns in mind, we reached out to both mayoral and all Lynn Valley councillor candidates for their views. Unfortunately, not all responded. 
First, we are sharing a little bit about each candidate that did respond, then sharing their positions on local issues. (If candidates respond post deadline we will post in order as time allows.)
---
---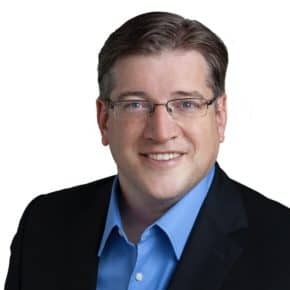 Mike Little, mikelittle.ca
Why are you running for mayor? 
I am running for Re-Election because there is still so much work to be done addressing our top priorities.  I love the work getting informed, meeting residents, preparing for decisions and implementing decisions, all while supporting Council and our Staff.  It has been an incredible honour and I am asking for the communities support for a second term.
What are you most proud of/favourite highlight of your term?
When I look back on this term, I know the issues that affected me most deeply are our responses to the Covid Pandemic and the Lynn Valley Attack.  I was so proud of how our community rallied around grieving families in both scenarios and we truly came together for a greater purpose.  In terms of political achievements, I would identify getting our priorities into the Translink 10yr vision including Rapid Transit, Bus Rapid Transit, a significant bump in bus hours, and Handydart hours. Also passing an update to our OCP took an incredible amount of work.
What would you like Lynn Valley to know about you?
I used to live on Frederick at Mountain Hwy and used to love my evening walks around the community.  It is a spectacular setting with such a vibrant close connection to nature.  You have something very special and I want to protect the best parts and continue to improve the rest.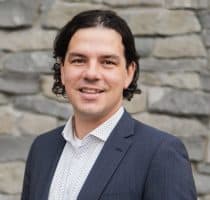 Mathew Bond, www.mathewbond.com
Why are you running for mayor? 
I decided to run for Mayor because after two terms on District council, I know that the status quo is not working. We lack the leadership, the long-term vision, and the political will to do what's necessary to implement proven 21st century solutions.
Due to Council's inaction and micromanaging, the big challenges have deepened. As I look at my daughters, I worry about the future they're inheriting. The climate emergency is accelerating. The housing crisis has worsened. The District needs bold inclusive leadership that will make our community healthier, more socially-connected, happier, more equitable, and more resilient.
What are you most proud of/favourite highlight of your term?
For 8 years, I've been the strongest advocate on Council for creating more housing choices in the District throughout the housing continuum. I've championed and supported increasing mobility choices and improving safety for all people – including completing safe routes to schools, improving transit, and creating more cycling/rolling infrastructure that separates people from traffic. I've been consistent in supporting efforts to mitigate and adapt to climate change, supported meaningful reconciliation, and advocated for small businesses who struggle with unnecessary red tape. I think long-term and put my children's future, and that of their peers, at the heart of my decision-making.
What would you like Lynn Valley to know about you? 
I have firsthand experience living in Lynn Valley. I've lived on Peters Road, in the heart of Lynn Valley on Harold Road and both of my daughters attended Lynn Valley Parent Participation Preschool.
In 2018 I left "9-5" engineering and became a "day at home dad" caring for my two young daughters during the day while juggling Council duties and engineering consulting contracts in between naps. With the cost of living, housing, and childcare, I know many young families are doing everything possible to make life here work. While I work irregular full time hours, I still think of myself as a dad first and was heavily involved in the preschool as a duty parent and Treasurer since 2019. 
I appreciate the unique community that Lynn Valley is. Although long-time residents have seen the community evolve from a blue-collar suburb to a highly desirable neighbourhood for young families, the strong community ties still exist. This is a neighbourhood that sticks together and plans for the future.
When I'm in Lynn Valley now, you'll see me riding my red cargo bike with my girls on the back, grabbing a coffee from Morey and Negar at Waves, getting my bike repaired by Rick at Lynn Valley Bikes and heading up to the trails on Fromme for a ride or to give Digger a hand. I love the new flow trails, but you'll usually find me riding classic tech-gnar, much to the chagrin of my new to the Shore riding buddies.
---
Lynn Valley candidates for councillor
---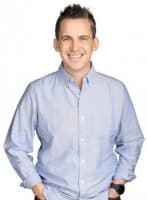 Jordan Back, jordanback.net
Why are you running for council?
I want the DNV to be an inclusive community that works for everyone. If re-elected, I will to continue advocating for housing diversity, increased active transportation investments, a positive and cooperative relationship with First Nations, and initiatives that will support the small business community, involve younger people in local government, and build a strong sense of community for all residents.
What are you most proud of/favourite highlight of your first term?
Any first term Councillor is going to experience a steep learning curve, which I certainly did, add to this a pandemic and it makes for an even more interesting experience! I am proud of the work this Council has managed to do around creating housing for some of our community's most vulnerable through it's approval of a supportive housing project for women and women-led families, as well as the eventual approval of a non-market housing development on the site of the old Delbrook Recreation Centre. I also think we have made great strides with climate action initiatives in a number of areas. Personally, I am proud to have received support for a number of my own motions including Alcohol in Parks Pilot Program, creation of a Youth & Younger Adults Advisory Committee, a Food Trucks Pilot Program, as well as an E-Bike Purchase Incentive Program.
 What would you like Lynn Valley to know about you? 
I have lived in Lynn Valley my whole life and I absolutely love this part of the District of North Vancouver! Over the years I have worked and played in this community and now my wife Signy and I are raising our two young children here. I hope to play a role in shaping the sort of future that will allow them to have the sort of childhood I had in Lynn Valley and allow them to grow up here. While there are challenges, I think there are so many ways we can make this community even better and we'll do it by listening to each other and working together. As your Councillor, I hope you will feel comfortable reaching out to me anytime to share your ideas for the future.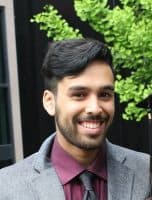 Ellison Mallin, ellisonmallin.ca
Why are you running for council?
To build and foster complete communities. This means building housing across the spectrum, especially missing middle (duplex to midrise), better and more proactive transportation option and zoning to encourage a broader range of businesses and services in every community. Some specific focuses of mine include zoning for healthcare usage, building more affordable ownership options, defining affordability for housing, expanding recreation options, and supporting the creation of a Deep Cove foot ferry. We also need to work with the Tsleil-Waututh Nation on many projects along the waterfront, including extending the spirit trail, with better active transport along Dollarton.  
What are you most proud of/favourite highlight of your community involvement?
I am very involved in my community, both in North Vancouver and in the GVRD in general. I have coached in the North Shore Inline Hockey League for almost 10 years. I was a member of the DNV Rental, Social, and Affordable Housing Task Force, and I have been on the Community Services Advisory Committee for the last 3 years. I have volunteered for, or worked on, about a dozen election campaigns over the last 10 years, and I always strive to get other people involved in local events, issues and elections.  
What would you like Lynn Valley to know about you?
I have lived almost my whole life in Lynn Valley, and I feel like I have met almost everyone here by now, though if you see me around do not hesitate to stop and say hi! When not talking about politics, I have a million and one pastimes, and I am sure we can find some degree of connection to chat about. Though, always happy to talk politics – honestly.
 I currently work for MLA Susie Chant as her full-time constituency assistant. Through that work, I have seen how many opportunities are out there for funding for projects and partnerships. The District of North Vancouver has done some great work, but a lot more is needed to improve livability and foster community. I am ready to step up into that role. I will dedicate full time hours to being a councillor, and I will not be seeking any other positions or elected office. Municipal government is my passion and is on the frontlines of policy decisions. I hope to be able to work within this system to do the work we need to build a community we can belong in. For more about myself and my platform, check out my website at ellisonmallin.ca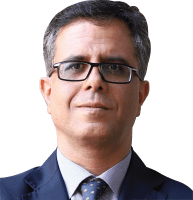 Thomas Tofigh, thomastofigh.ca
Why are you running for council? 
I hope to bring a new, fresh vision and voice to our District council and shape the future of our community. I believe that contractors of small, medium or large sizes are equally viable candidates for our district. North Vancouver is a special place to live, work, and raise a family. I have the experience, problem-solving skills, and vision to give our district a bright future and help meet its challenges.
What are you most proud of/favourite highlight of your community involvement? 
I am proud to reside in North Vancouver for the past several years. I worked for my community during these years. My daughter is a UBC student raised in North Vancouver. We need to hold each other hands to build the safest and the most peaceful community for our kids. The future belongs to our children.
What would you like Lynn Valley to know about you?
Lynn Valley is my home. I care about my neighbours, my environment, my daughter and my neighbour's children. In one phrase, I care about everything which is in Lynn Valley.
Great communities require great leaders. We need leaders with new visions and the dedication to get the job done, and I believe in making decisions based on what we as a community need, not what I think we need. I welcome using reports, studies, community feedback, etc., to make better-informed policymaking decisions for the community across the board.
As all we know, growth does NOT stop, so we should help each other to stay on the right path going forward. Now is the time to band together as a community like never before and network with ideas, technology, and actions, make and support fair and just laws, volunteer, help, and share. I feel a good District Councillor should act as an advocate for our entire city, demanding transparency and results and going to bat for the little guy, and that is what I am good at!
I'll always be accessible to you, and I encourage you to contact me and discuss your ideas.
I have gained so much satisfaction in applying my vast education to help people visiting and settling in Canada that I thought I would broaden my scope and make my various degrees in law, business, and engineering as well as my education in immigration and public law, available to the community while providing a hub for networking ideas, local business and resources and accessing local laws and standards. I believe a community councillor's office should provide information on community events, recreational facilities, recycling, sustainability and city maintenance services, food banks, health and welfare support services, affordable housing, transportation/parking, EV stations, and more to make the community run smoothly.
I'm proud to have the support and endorsement of educators, families, and small business owners, and I hope that by Election Day, I will have earned not just your vote but also your trust and support. With your vote, I will be your voice for our city and serve with wisdom and fairness.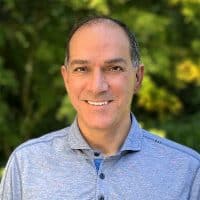 Greg Robins, gregrobins.ca
Why are you running for council? 
I am running for a seat on council because I am passionate about our community. We live in one of the best places in the world and I would be honoured to play a role in our future here on the North Shore.
What are you most proud of/favourite highlight of your community involvement? 
As a non-incumbent, the community work I am most proud of is the work I have done with the Lookout Housing + Health Society. Working with BC Housing and partners across the province, we have provided homes to hundreds of North Shore people and helped many overcome alcohol addictions through our recovery home.
What would you like Lynn Valley to know about you?
I'm a highly involved member of our community and am passionate about this beautiful place we have the privilege of calling home. My wife Nicole and two teenage children are equally smitten by the North Shore and this is our "forever home". On summer evening, you can find me hiking the local trails with our giant Schnoodle Luna, and in the winters I snowboard Grouse Mountain 3 or 4 times a week. A lifelong volunteer, I help out with the Lynn Valley Community Association and monitor creek temperatures for the Pacific Science Enterprise Centre. I strongly believe in bold, courageous leadership and want to leverage my Masters of Arts in Leadership to work with a progressive council to lead us to the best future we can imagine.
Additional candidates from Lynn Valley are Betty Forbes and Harrison Johnston. A full list of all candidates can be found here. 
School Board candidates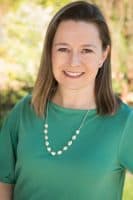 Linda Munro, lindamunro.ca
Why are you running for school board? 
Supporting my community is core to who I am. I have been active in supporting local education for many years prior to joining the school board, including serving as president of Lynn Valley Parent Participation Preschool and as PAC chair at Ross Road School. I believe that giving my time and energy is an investment in my community. As a current trustee, I have a solid understanding of the North Vancouver School District and the governance provided by its board. I sincerely hope to continue building on this base, representing and serving my community. 
What are you most proud of/favourite highlight of your first term? 
Since I joined the NVSD Board of Education in 2021, I've played a role in the combined efforts that have led to many advancements in the North Vancouver School District.  The new Handsworth Secondary has opened; anti-racism initiatives have deepened and the Board passed a motion to address ableism in the NVSD. I am especially proud of the Board's decision to align existing and future school district policies with the United Nations Declaration on the Rights of Indigenous Peoples. As the first school district in B.C. to make this commitment, North Vancouver School District is leading the way in reconciliation through education. 
What would you like Lynn Valley to know about you? 
Lynn Valley is my home. My father was a family doctor who served this community for many years. His office was where Yyoga is located today. My grandparents lived here and I figure skated with the Vancouver Skating Club at Karen Magnussen Arena. Our family moved here in 1997, and in 2008 my husband Scott and I returned to Lynn Valley to raise our kids Rebecca and Keiran. I feel a sense of belonging amongst so many people who care about North Vancouver and give their time and energy to making things better. I love this community and am so glad to be able to live here. 
My time as a student at Handsworth School included travel to Japan, France and Germany, which expanded my world view and led me to work in India, Thailand and the UK. However, I always knew that North Vancouver was the place I wanted to return to and raise my children— surrounded by my extended family, the mountains and the ocean. 
Beyond the Board of Education, I have a career in PR/Communications which has included numerous education clients from universities, school districts to professional associations. I have worked in communications and public affairs at Capilano University since 2019.
In my free time, you are likely to find me running, walking, or hiking in and around Lynn Valley,  paddleboarding or skiing.  I love to connect and meet people, if you see me out and about, feel free to say hello and introduce yourself! 
1) What are your top priorities to improve Lynn Valley Schools? 
What we see and hear from students, employees and parents is a need for connection. Coming out of two years of COVID-19 restrictions, there is a need to focus on creating school cultures that promote social connection and improve well-being.  There is a critical need for more on-site before and after school childcare spaces in Lynn Valley. I believe the new alignment of the Ministry of Education and Childcare could bring opportunities for partnerships and funding to add more before and after school care spaces and I will be a strong advocate for pursuing them.  
2) What do you think is the biggest challenge facing Lynn Valley schools?
Space. Lynn Valley is a choice neighbourhood for families and some areas of our region are seeing rapid population growth. Many of our schools are operating at capacity. The North Vancouver School District closely monitors space management at all schools, and in the upcoming term I will grow my understanding of the challenges and opportunities schools face in addressing the ongoing pressures on their facilities.
3) As trustee, what are your goals to prioritize pedestrian safety and access to schools?
My involvement in supporting traffic safety started long before I was a school trustee. I served as a crossing guard during school drop off for three years at Ross Road School, and I began attending North Shore Safety Council (NSSC) meetings on behalf of Ross Road School when I was a PAC Chair. I have continued to support traffic management as a trustee by participating in safety mornings at schools with the NSSC's invaluable volunteers. I am alert to the traffic safety concerns of the Eastview community and I'm committed to advocating to the District of North Vancouver for improvements.
4) Residents have expressed concerns that District (and North Shore) infrastructure is being outstripped by development with transportation, green spaces, schools and healthcare over capacity. What are your views on this issue and reopening schools like Fromme Elementary?
The NVSD's school properties are a valuable asset. With the ebb and flow of student populations, over time some school communities have been amalgamated and some are currently rented out to independent schools. This rental income is valuable revenue that is used to support students and programs in the NVSD. The Board is continuously balancing, analyzing and reviewing its facilities in alignment with housing developments in the District of North Vancouver. I believe the decision to rent out, rather than sell, some school properties affords NVSD the flexibility over time to re-open properties when needed. 
---
---
1) What is your Number 1 priority to improve the livability of Lynn Valley? 
LITTLE: We are all affected on a daily basis by our traffic challenges, and while a solution to the bridge is years away, I am fighting for improved bus services today.  I have been successful getting a Lonsdale – Lynn Valley rapid bus included in Translink's top priorities and hope to finally see frequent transit service to the centre.
BOND: Improving sustainable transportation options will improve everyone's health and wellbeing. This includes more transit options, more car shares, and more safe walking/cycling/rolling options. 
BACK: I definitely want to see the completion of the artificial turf field at Argyle within the next six months, it's taken far too long to get this project done. I would also like to see the DNV look to refresh and upgrade some of the washroom facilities within a few Lynn Valley parks, many of which are starting to show their age.
MALLIN: It is difficult to just choose one thing, as we need a whole spectrum of solutions working together to improve livability! If I had to choose though, it would be affordable housing. This means focused policies to improve the housing situation here. We need to define what affordability means. We need to create policies that encourage missing middle housing, and allow for multigenerational housing, duplexes, triplexes and coach houses much more easily. We need more affordable ownership options, especially for first time buyers and downsizing seniors. We need a short-term rental policy and we need more social housing.
TOFIGH: Sustainable peace and comfort are my Number 1 priority. We need more and more EV stations in our community to help and protect our environment and encourage people to use electric and plug-in hybrid vehicles. Intelligence and active public transportation system and taking out of the road of the vehicles with abnormal noises bring peace and comfort to our community.
ROBINS: My number 1 priority is to find ways to add options to modernize and update our zoning bylaws. While single family home restrictions had a place over a half century ago, new realities demand smaller, more efficient homes, options for ways to build duplexes or triplexes, and add coach houses.
2) What do you think is the biggest challenge facing Lynn Valley (at the municipal level)?
LITTLE: Retaining and growing the affordable options in the community.  Lynn Valley has had great co-op and townhouse options mixed into our primarily single family area, but those places are under threat of redevelopment.  In some cases, redevelopment is the way to go and we need a council that will maximize the affordability of the new units, but we also have to have the wisdom to know when to reject a proposal that may exacerbate our traffic problems.
BOND: We're building a better world for our kids by addressing 21st century problems with 21st century solutions, but change is difficult. A few priorities I've heard from residents are: more safe and sustainable transportation options, more urban green space, a playground in the Town Centre, more diverse small businesses to support the local community, and more rental and affordable housing options – particularly for people on low and fixed incomes. The climate crisis is a top concern for all DNV residents. It's not a separate issue, it's the lens that underpins all decisions.
BACK: Since the start of the pandemic, all of our parks such as Lynn Canyon Park, have seen a big increase in the number of visitors that are frequenting them every weekend. While this can present challenges, I also think their are opportunities to capitalize on this increase in visitors. I would like to see us create some more community events that may cater to residents and visitors alike, things like farmers markets, small scale community festivals, that will work for young families and also support small businesses.
MALLIN: Traffic is the biggest day to day challenge here. There are only a few ways in and out of Lynn Valley and, if there is serious traffic, there is really no point of even trying to leave. Lynn Valley is flush with amazing natural amenities that people flock here to use. We cannot expand roads or parking lots, there is really no space for that. We can focus on building public and active transit to our most popular destinations to try to get people out of cars. We need to build smarter bike lanes that utilize side roads and trails.
TOFIGH: As a resident of Lynn Valley, I think housing, EV stations and traffic are the biggest challenges.
ROBINS: The biggest challenge is traffic. We're a car-centric community simply because of the distances we need to travel for the basics. The next council will need to accelerate non-car travel routes (walking and cycling) that are safe for everyone.
3) New builds typically seem to clear-cut all trees. Lynn Valley will be barren if that trend continues. What are your views on the forested-character of Lynn Valley? 
LITTLE: We have made it a priority to protect trees on publicly owned lands, and we have put in some of the toughest tree replacement requirements on private property.  Ultimately it is a balance, we want trees to be healthy, but we also must manage fire risk by creating defensible space between our homes and the forest canopies.  We are the biggest risks when it comes to forest fire, and we need to be proactive about giving the forest a fighting chance.
BOND: The North Shore forests are beloved by all and a healthy urban tree canopy is a critical part of community well being. The forested nature of Lynn Valley has changed since it was first logged more than a century ago. As we build a future for our kids, it will continue to change. With a long-term Biodiversity Strategy that is currently underway, we can identify ecosystems that need to be protected, restored, and regenerated. Many of our tree species will not survive drought and increasing temperatures from climate change and we need to be planning now for generations to come.
BACK: With the hot summers we have had in recent years, it has made it very clear that we need to protect our tree canopy across the community. This trend is one we are seeing with new builds across the DNV and one that this Council has tried to address in a number of ways, most recently by enhancing our Tree Bylaw to make it more difficult for homebuilders to clear a lot in the same way. In 2021, the Urban Tree Canopy Project was launched, which encourages residents to plant new trees on their properties by providing them with up to three free trees. It's been a tremendous success with a total of 239 native plants planted in 146 different properties in the first year of the program.
MALLIN: I do not think we are going to see a future where Lynn Valley will be barren, but we need to make sure that developments respect the character of Lynn Valley, especially regarding our natural landscape. Developments should be built in a way that compliment the forests and, ideally, add to the green spaces we have. There are many creative solutions that should be used more, like green roofs, vertical gardens along walls and more/updated urban trails. The DNV does have a new urban canopy program, and more could be done to advertise it to folks here.
TOFIGH: Everyone who like Lynn Valley is due to the green canopy. We have to protect our green community. Great communities require great leaders, and I think if we have great leaders in our community, especially in Lynn Valley, we are going to stop the cut the trees. If a builder wants to cut a tree, they must plant another tree in our community. Although we cannot stop the growth, we can change our policy, and if we need more buildings, we can change our policy from vertical buildings to horizontal buildings and small buildings.
ROBINS: There are some developments where large and well established trees have been chopped down for the convenience of the owner. I would like to see tree bylaws meet or exceed those of the City of North Vancouver to maximize our canopy. We are home to a lot of wild animals and birds and it is our responsibility to be stewards of these places.
4) What are your goals to support pedestrian safety and safe access to schools? 
LITTLE: We have been supportive of both funding and maintaining better trail connections throughout Lynn Valley, and supporting our safe routes to schools plans with hard infrastructure such as crossing improvements and sidewalks.  I expect that to continue, but in spaces like Mountain Highway specifically, we have not left enough of a boulevard to widen the sidewalks without costly land acquisitions, so we are looking at alternatives.
BOND: Lynn Valley around the town centre has a great geography for getting around by foot or on a bike. Focussing on safe active routes to school is a top-priority. Small things, like upgrading many of the paths that criss-cross the creeks and green spaces with curb-cuts and wider bridges can make a big difference in people being able to get to schools and shopping while staying off the major roads. Where routes cross major roads like Lynn Valley, Mountain Hwy and 29th, narrowing the distance people have to cross will make crossings safer.
BACK: One of my top priorities as a Councillor has been to make the necessary investments in active transportation to make it safer for everyone to get around the community by walking or riding a bike. As the parent of two very young kids, I now have a different perspective on this and I am more motivated than ever to push for the necessary changes to road design, particularily around schools, to slow vehicle traffic and make the experience of walking or rolling to school safer and more enjoyable for all. We do have a Safe Routes to School program which looked at a number of elementary schools across the DNV and identified proposed infrastructure improvements such as new sidewalks to make these routes safer. While Eastview was not one of the schools on this list, I promise to look at what specific improvements can be made around this school.
MALLIN: Wider sidewalks absolutely need to be done. We can even combine them with bike lanes in some areas, as bike lanes should be elevated and separated from traffic by more than just plastic dividers. These should be seen as mobility lanes, where people with scooters or wheelchairs can also easily use them. Every crosswalk along a school route should be elevated as a speed hump as well. We should also look at banning right turns on red lights in certain high pedestrian intersections.
TOFIGH: I have a couple of plans. We need active and smart public transportation, and all bus stops need shelter and benches. In our community, we do not have a safe route for cyclists. We need to encourage people in our community to use bicycles, carpools, and public transportation. Still, the infrastructure must be built by the district, and I have some plans to create the infrastructure and encourage people to believe in this system.
ROBINS: My goals for supporting the safety of anyone not in a car are very important to me. I would like to see at least 6 foot setbacks for cars at all cross walks, curbs painted red to indicate where cars cannot park at intersections, bulges at cross walks to prevent passing a stopped car, and less permanent parking on roads around schools.
5) What are your priorities for traffic lanes? How will you prioritize bus lanes, motor vehicle lanes, parking and active transpiration (bike) lanes?  Do you have a vision for mass transit coming to Lynn Valley? 
LITTLE: I have been fighting for Rapid Bus to come to Lynn Valley and I am happy to report that in our July meeting, the North Shore Mayors were able to work together and get a commitment from the region for a Rapid Bus that will connect the Seabus to Lynn Valley 19 hrs /day, 7 days a week, every 8 minutes.
BOND: As population slowly increases, competition is inevitable for limited road space. We will bring transportation into the 21st century, delivering solutions proven to work for neighbourhoods like Lynn Valley. It often makes sense to drive, whether in your own vehicle or car share. For short trips, it's often quicker and less stressful to move around on bikes and by foot. We need to make walking and biking within Lynn Valley feel safer and more comfortable for those short everyday trips, while ensuring frequent and reliable transit from Lynn Valley to connect to the broader network, including Bus Rapid Transit.
BACK: Increased bus rapid transit on the North Shore is park of Translink's 10-Year Plan and, specifically, a RapidBus connection between Lynn Valley and Downtown Vancouver. This service will greatly increase the frequency and reliability of transit in and out of Lynn Valley. I think the Lynn Valley Road Active Transportation Project, which is now under construction, will provide a number of safety improvements for people walking or rolling through this corridor. I also look forward to the eventual build out of the Kirkstone Park to Salop Trail, which will provide a safe and continuous cycling connection from Lynn Valley Town Centre to Lynn Creek Town
I will also continue to advocate that we push MoTI to build a safe connection on the south side of Lynn Valley Road, where it crosses under Highway 1. When it comes to balancing the various demands for road space, I generally am not supportive of having on-street parking on arterial roads, as these are often the most direct routes to provide active transportation connections between town centres. Where it does not compromise user's safety, parking can in some cases be accomodated with parking pockets and drop off zones.
MALLIN: I would like to see bike lane focus shift to side streets more, and some of our trails that can be widened and used for that. I fully endorse work needed to complete Translink's 10-year plan which may involve better bus access to the Ironworkers bridge. Bus Rapid Transit seems like a great system that can be quickly and cheaply deployed and hopefully provide some relief here, and I will always lobby for more transit options. Parking lots in top destinations should have a few more spots allocated for handicapped parking as well.
TOFIGH: Unfortunately, during the past years, by increasing the population and street vehicles, no attention has been made to the difficulties in the future. As of today, we do not have any safe routes for cyclists or bicycle riders. Around the Lynn Valley center, during the past two years, several high-rise buildings have been finished, and there is no parking for vehicles in the street around these building. It seems that during past years, they just thought about creating business for others instead of thinking for our community!
ROBINS: This is a complex issue and the district staff should be tasked with researching and suggesting solutions to integrate all modes smoothly. This needs bold leadership at the council level to empower staff to make recommendations.
6) An issue of concern is "missing-middle" homes: townhomes, duplexes, row homes, etc – something between towers and single-family homes. Another concern is that recent developments have reduced the diversity of local businesses. What is your development vision for the Lynn Valley and the District? 
LITTLE: Modest, strategic growth.  Lynn Valley doesn't have the same road network as our Seylynn and Lions Gate town centers, so we need to make sure that the housing we attract serves the local community.  While there may be some sensitive infill as highlighted in our OCP, the bulk of the new units in LV should be in the town center.
BOND: I have consistently advocated for more housing options to meet the changing needs of our residents. Most homes were built over 50 years ago. We live, work, commute, socialize and recreate in different and more diverse ways than we did in the 1960s.There are not enough missing-middle homes in Lynn Valley to address this evolution. By embracing diverse housing we create opportunities for young people to stay in the neighbourhood they grew up in, established residents to age in place in an accessible home, and families to adapt property they already own to support multi-generational living.
BACK: I have lived in Lynn Valley my whole life and have had a front row seat to the changes which have taken place over the years. Overall, I think the Lynn Valley Village and revitlization of Lynn Valley Centre have been been a positive evolution for the area, but I think there is much more we could do. There has been a noticable change in the demographics of Lynn Valley in recent years, as more and more young families have moved to the area. I would like to see a greater diversity of smaller, independantly owned businesses, as well as more restaurants and – dare I say – maybe even a craft brewery of our own here one day! I would also like to see a new park in the heart of Lynn Valley that features playspace for kids, as well as an off leash area for dogs.
MALLIN: Missing middle housing is a top priority of mine. It is a simple solution to get some more housing diversity without significant change to a neighbourhood or lengthy construction. Missing middle options should be more heavily favoured around large parks or community centres, as the large yards of a single-family neighbourhood are less needed there. Transit oriented housing needs to be prioritized, especially with reduced parking requirements. It blows my mind how little housing there is along Marine Drive, especially when there is a bus along there every 5 minutes (or less sometimes!).
TOFIGH: The couple of aspects must be focused and work on it. We have to ask small and middle size developers and contractors to play. The main and only player is large contractors. We have to support small businesses to establish their business in our community. If the small and middle contractor and developers are coming to play, we will have much more duplex, triplex and row homes, I promise.
ROBINS: The District can follow in the footsteps of other progressive municipalities and give flexibility to renovators and builders through an update of planning and zoning regulations. Our zoning bylaws were initially written in 1965 and reflect the restrictions on housing types from over half a century ago. Since our homes have become a commodity to buy and sell, entering the market is nearly impossible for most middle-income earners. We have no choice but to add diverse housing that people are demanding. I will strongly support a wide range of housing options including multiplex, co-op, and rental housing that lets younger people into the district through thoughtful densification to build stronger communities.
7) Residents have expressed concerns that District (and North Shore) infrastructure is being outstripped by development with transportation, green spaces and healthcare over capacity. What are your views on this issue? 
LITTLE: We haven't had an increase in lanes to the North Shore since 1968.  We desperately need an agreement between the District, the Province and the Federal Government for the eventual replacement of the Iron Workers Memorial Bridge.  Our view is that the bridge has less than 20 years of full use, the Province thinks it is more like 40yrs.  We have to get everyone in the room and craft a plan for that vital regional connection.
BOND: Concerns about infrastructure are not unique to Lynn Valley, the District or the North Shore. The healthcare crisis is felt by communities small and large across the Province. Our common frustration of being part of traffic from 2pm onwards, with a long line of people who work on the North Shore trying to get home to Langley, Maple Ridge or beyond, will only get worse if we don't provide more options for people to live here. We can create the conditions where healthcare professionals, contractors and others can live here, avoid the punishing commute and become part of our community.
BACK: I think we always have to be looking at the impact that new development has on our exisitng infrastructre and I would say, on the whole, the DNV has done a good job of accounting for this in our Official Community Plan and by regularily communicating with our various partner agencies. Parks and natural spaces have always been a defining characteristic of this area, and I would certainly support invesments in our existing parks, as well as looking to create new parks in some cases. I think planning for the future also highlights the importance of making sure we continue to have strong collaborative relationships with partners like Vancouver Coastal Health and School District #44, to make sure that all of the key community needs are looked after today and for many years to come.
MALLIN: This pandemic has really highlighted the importance of access to healthcare and recreation. We need to zone spaces for healthcare, or mandate new developments to reserve space for healthcare options as getting to the UPCC or a clinic on Lonsdale is not always possible or easy. This should no longer be seen as only a provincial responsibility – municipalities need to step up or be left behind. More walkable communities are needed, with a complete spectrum of businesses and services available, from nice restaurants to entertainment options. The District needs to step up to support this.
TOFIGH: I disagree that infrastructure is being outstripped now. But if any changes not happened and the district does not pay attention carefully to the green spaces, healthcare, traffic and housing issues, we will not have any infrastructure in any matter shortly.
ROBINS: The District has been proactive when it comes to infrastructure, however, I would like to see a greater focus on safer routes for people who do not drive. Green spaces are what make the North Shore so special, and we must do all we can to protect and preserve these space. Healthcare, according to professionals I speak with, is suffering from front-line worker burnout and a lack of affordable homes for nurses and staff. I believe smaller, more affordable homes can go a long way to help this.