We have an idea. There are great partners in Lynn Valley – we have a wealth of experience and knowledge between our hills and we want to share it with our community. Starting this Fall, we will be leveraging the knowledge of our neighbours and sharing it around with a series of workshops at the Legion.
Who
We want to share and discuss topics that are relevant to you. We know our community is diverse. We have families just starting out. We have couples working and playing hard. We have parents supporting their children and taking care of their own aging parents. We have seniors who have called this place home for decades. We have immigrants diversifying Lynn Valley's future. While every topic might not be for you, our aim is to have a topic for everyone.
What
There is a lot going on in Lynn Valley and we will try to offer something for everyone. Our goal is to provide these workshops and experiences for free or very low cost.
When
We are going to start slow and do this smart. Our goal is to have Life Learning sessions that will take place throughout the Fall and Winter.
Where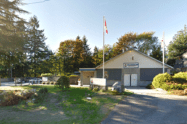 We are partnering with the Lynn Valley Legion to use their well appointed facilities, with space, audiovisual equipment, free parking and fantastic walkable location it is the perfect place to launch a community program.
How
We'd like to tailor these workshops to you so feel free to share your ideas with us HERE as we get started in this process.