By Robin Thorneycroft, Contributing Writer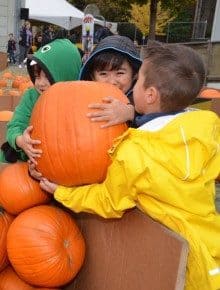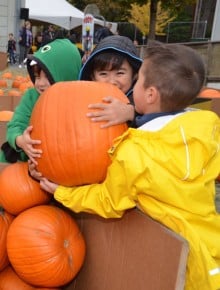 Mid-October sees Lynn Valley come alive. The maple trees near Argyle Secondary flame and delight. Locals take over the trails once again, and the Lynn Canyon suspension bridge isn't packed quite as tightly with nervous tourists. And the community shows up to support our local schools and create annual family traditions.
Two of Lynn Valley's flagship events took place this past weekend. Our Lynn Valley Parent Participation Preschool once again turned its historic schoolhouse into the perfect event for local little kids, while Lynn Valley Elementary School turned its halls into a family harvest fair.
These events are excellent reminders that Lynn Valley is really just a village in the city.
At the pumpkin patch and haunted houses, we see high school students returning to their old stomping grounds to guide children through games, bring smiles with simple face paint and do some essential heavy lifting, lugging hundreds of pumpkins. We see seniors choosing to to forego discount store pumpkins and instead do their Halloween shopping here to keep their dollars in their neighbourhood schools. We see toddlers shyly exploring their future playgrounds, finding the courage to walk through spider alley and joyfully finding the perfect pumpkin.
Once again the Lynn Valley Lions and community merchants have given of their time and resources to carry the burden of community fundraising and invested in locals kids. If you were there you saw the laughter and smiles. If you were there you most certainly bumped into dozens of people you know; I know our pumpkin-sponsoring LynnValleyLife realtors always look forward to socializing with friends and neighbours – it always takes the bite out of what can be a chilly autumn day!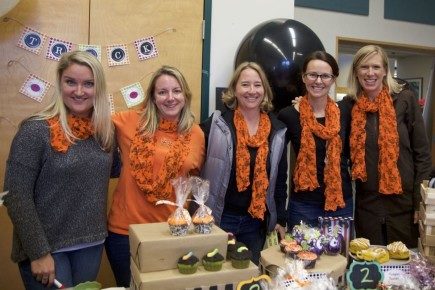 Each of these events is essential to the Lynn Valley Elementary School PAC and the foundation of Lynn Valley Parent Participation Preschool's annual fundraising, much like Christmas Carnivals and Spring Fairs are important to other neighbourhood schools. As the community chooses to invest in these schools, the Parent Advisory Committees are creating family traditions for the entire community.
A big shout out to the parents and volunteers for doing the work, to the local business that give each and every year to make it possible, and to the community who come, laugh and build up our schools.