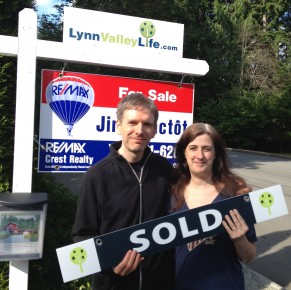 Here's what the happy sellers had to say about their experience:
"We were drawn to Jim and Kelly by their unusual approach to realty and decided that this could be just what we needed to sell our less-than-conventional home.
They offered valuable advice and contractor suggestions as we prepared for our sale, and their clever pre-listing promotion ideas combined with LynnValleyLife.com's exceptional local reach proved to be just what we needed to find people with an interest in our property.
At every step we have been impressed by the personal touches, thoroughness and their team's attention to detail – this has been an all-round excellent selling experience."
Katie & Chris S.
4637 Underwood Ave.