From Lynn O'Malley's typewriter:
These first sunny days of almost-spring make me realize how cabin-fevered I had become! There are still a few weeks 'til spring officially kicks in, and an even longer haul 'til we get some reliable, lasting warm weather, but in the meantime it feels like some small seasonal celebrations are in order.
So what's a person to do in Lynn Valley, when the crocuses are crowning and the breezes are beckoning? Well, here's a list to start with: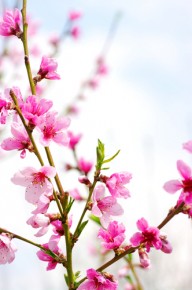 1. Plan your garden. And don't forget to leave room for sunflowers. Why? Because we are planning a neighbourhood revolution. Read all about it here.
2. Visit the Lynn Canyon Ecology Centre and remind yourself of all the interesting nature that's right under our noses. Check out the eco centre's website to read about their new spring programs for all ages.
3. Plan a back-to-the-land project. We may not be allowed backyard chickens just yet, but springtime Garden Smart workshops introduce us to bee hives and aquaponic set-ups. Imagine growing fish for dinner in your backyard!
4. Wax lyrical. Spring is the time for poetry and other dancing wordplay. Get warmed up for National Poetry Month in April by playing some online magnetic poetry for inspiration. If you get bitten by the literary bug, you're in luck – 2013's North Shore Writers Festival takes place next month at Lynn Valley Library!
5. Or just wax. As in, the floor. It has to be done sometime, and spring is traditionally the time to roll up your sleeves and get to work on the house cleaning. Here is a Spring Cleaning Checklist printable download, and a great PDF of eco-friendly cleaning recipes from the David Suzuki Foundation.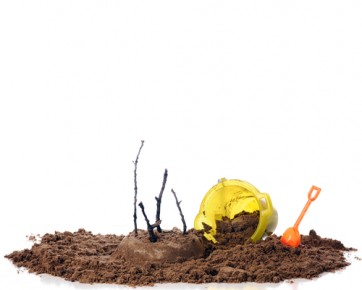 6. Make a mudpie, just to say you've done it. Then make one for dessert. Then make something similar to drink. Then invite us over.
7. Walk to the store. Or the mail box. Or down to a friend's house on any pretext at all. Find a way to get out of the car and into the air! Here are some local maps and walks to get you started.
8. Limber up. Don't fret about how you'll look in a bathing suit this summer. But do tune up your body so you're better able to get outside and enjoy the world. This North Van Rec Centre page allows you to pull up a customized list of fitness classes based on your fitness level and location. Or just start with some daily stretches to get the blood flowing!
9. Plan your camping calendar! B.C. Parks starts taking camping reservations on March 15 at 7 a.m. Porteau Cove and Rolley Lake are our close-to-home favourites!
10. Start again. Mother Nature is sending us the message everywhere we look: spring is the time of re-birth. So what part of your life could use some revitalization? Now's your chance.  Learn about a subject that's always intrigued you. Take the first step in mending a broken relationship. Spend an hour clarifying your business goals for the year ahead. Where can you grow as a person? Take a deep breath, and begin!