By Robin Thorneycroft, contributing writer
For most students, balancing high school involves choosing classes, finding your friends during breaks and perhaps practicing a sport a couple of times a week. That's not the case for Samantha Olivier, a Grade 12 Argyle Secondary student, who has taken on a full course load and a part-time job, and yet practices dance up to 40 hours a week as well.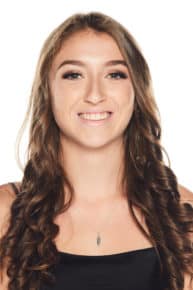 The focus and hard work is paying off – this past August, Olivier was selected to represent Canada at the IDO World Show Dance Championships this month in Germany. She will join two other dancers from the North Shore, Mandy Rabinovitch and Elisse Beckett, and many others from across Canada to form the team of about 50 dancers.
"It's an honour to go and compete representing my country," said Olivier. "I am excited."
Showdance is a mix of jazz and contemporary that focuses on telling a story, said Olivier. She was selected for two events at the upcoming world championship – a small group and a larger adult formation.
Competing at this elite level is a challenge. Her day starts with school, which ends for her at about 1 pm, when she heads to RNB Dance and practices for another eight hours. She then squeezes in homework and on Fridays and Saturdays her part-time job.
"My mom and dad support me a tremendous amount – obviously the practical and emotional but also financial," said Olivier. "It is super expensive to do dance at this level."
After winning a spot on the Canadian team Olivier's family started fundraising – and the community can help. Dance isn't recognized in Canada the way it is in some other countries where it is given similar funding as national sport athletes. To support this world championship run her family has started a GoFundMe page.
"When I dance I feel like me," said Olivier. "I like the dedication and commitment needed for dance – the passion. I hope to pursue this as a career."
Along with the dozens of hours of actual practice, Olivier has had to meticulously plan her education to ensure future success. She is part of the Peak Performance and Flex for Success Program at Argyle Secondary. This speciality program, offered by the North Vancouver School District at Argyle, Carson Graham, Handsworth, Seycove, and Windsor Secondary schools, was created to allow elite student athletes and performers to excel at their competitions and practices without sacrificing school. For Olivier that has meant, in addition to regular classes, completing online courses in advance to free up practice time and ensuring her physical skills are tested to qualify for PE credits.
Olivier's English teacher Wendy Hebbourn emphasises the commitment Peak students need.
"Some students struggle academically, as they try to juggle it all, or they get sick, as their bodies fail to cope with the added burdens," said Hebbourn. "Unless, as Samantha, they are dedicated enough to create schedules for themselves."
Thoughts echoed by Olivier.
"The Peak program helps me balance it all. I really want to do this – it can be really hard," she said.
Olivier's love of dance began at three years old as a ballerina. She progressed through tap and jazz dance, as well as rhythmic gymnastics. She says she has found her love in contemporary. She hopes it will carry her through her future. Olivier hopes to one day audition at Juilliard in New York City or take other avenues to dance professionally. Her other ambitions include maintaining a connection to physical health and wellbeing by studying kinesiology.
The immediate focus for now is this month's world championships. She has added additional weekend practices with Team Canada.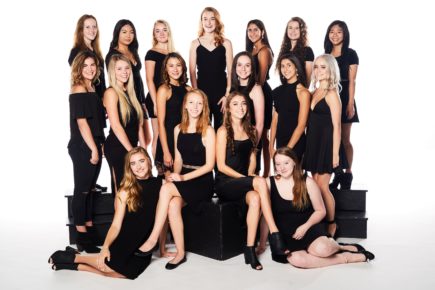 We are working so hard. The whole team has become so close and we are working together." she said. "It would be amazing to win but the experience of working hard just to get there has been so good. We are going to as far as we can."
This extra push maybe new but Olivier's growth and progress has be exciting to watch for family, friends and teachers.
"She is more confident in herself, and more true to herself with each passing year," said Hebbourn.
From her tiny twirls at three, where Olivier says she danced to feel happy, to world class competition:
"Dancing makes me feel like myself," said Olivier, "I don't know who I would be without dance."
You can follow Team Canada's progress at the showdance world championship here. You can donate to Samantha's Olivier's trip funding here.