To celebrate the season (and our new LynnValleyLife office at 3171 Mountain Highway!) we're offering our first-ever Christmas Colouring Contest.
We look forward to displaying all the neighbourhood entries at our office, so pop in if you're walking by, and enjoy a treat while you peruse the growing gallery.
Art from all ages is welcome (come on, parents, sit down with your kids and enjoy a colouring break!) Prizes, however, will be offered in three age categories: Pre-Kindergarten; Kindergarten-Grade 3; and Grades 4 to 7.
Regardless of your age, you can pick whichever drawing you like from our choices below. You'll see there's even a scene from the Lynn Valley Christmas Tree Walk, drawn by Lynn Valley's own Shula Klinger!
Please enter your art to our office by Monday, December 22 at 5 p.m. in order to be entered into our prize draws – the more the merrier, because for each entry we get, we will donate $1 to the North Shore Youth Safe House.  One person in each category will win a special Christmas prize – their choice of a $20 gift certificate from Black Bond Books, Creative Kidstuff Toys, or Subway sandwich shop!
Click and download your favourite picture for colouring. Please remember to write your name, grade and contact details on the back of your art before dropping it off at our office!
Lynn Valley's Christmas Tree Walk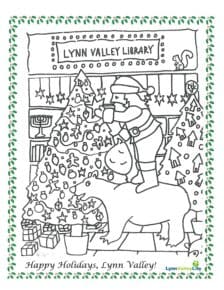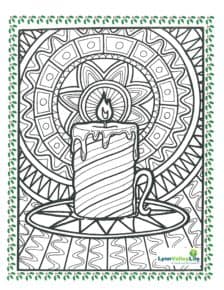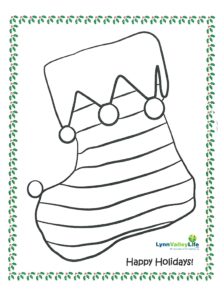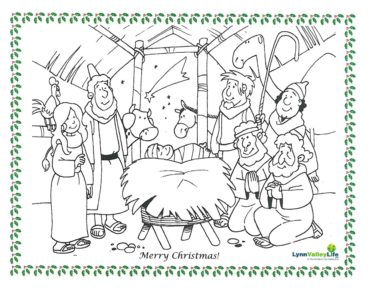 A Lynn Valley signpost  (Jim's favourite)