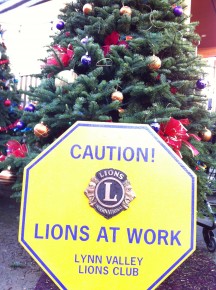 The season of Advent is almost upon us, and the valley is starting to prepare for Christmas.
If you're wanting your Christmas tree dollars to go to go to work in your community, be sure to head to the Lynn Valley Lions Christmas tree lot, opening on Saturday, Dec. 3. It's at a new location this year – you'll find it in the sports box adjacent to Karen Magnussen Rec Centre. Hours are Monday to Friday 2-8pm, and 9am-9pm on the weekends. The trees sold out in two weeks last year, so don't delay!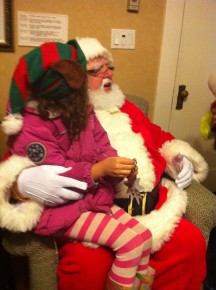 The neighbourhood's very own "gingerbread house" (known the rest of the year as Mollie Nye House) lights up as always on Thursday, December 1, and everyone is welcome! The 13th annual Bright Christmas is being hosted by the Lynn Valley Services Society (LVSS) at Mollie Nye House, 940 Lynn Valley Rd., from 7 – 8:30pm that evening, and those wishing to join the lantern parade from Karen Magnussen are invited to be there at 6:30 pm sharp! The countdown and light-up will take place at 7 p.m., and festive sing-alongs, gingerbread and ornament decorating, Mad Scientist demos and other activities will carry on until 8:30 pm. Santa will be there, and so should you!
Once again dozens of community organizations and businesses have sponsored trees in the Christmas Tree Walk organized by the Lynn Valley Community Association, and set to light up Lynn Valley Village for the pleasure of all. Watch for neighbourhood elves out putting the trees up on Friday, Dec. 2, and decorating them on Saturday the 3rd.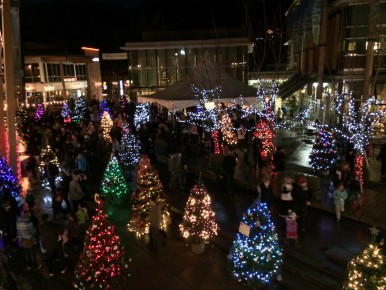 The grand light-up ceremony takes place on Sunday, December 4 at 4:30 p.m. This is definitely a neighbourhood "come one, come all" gathering, and we look forward to seeing a village square full of people!
There will be much to enjoy during the month of December, so keep your eyes on our Events Calendar to make sure you don't miss out. We'll update it regularly – so if you're organizing a public event, be sure to let us know so we can spread the word! Just send your details to [email protected], and feel free to post your news directly on to our Facebook page as well!