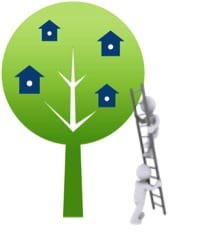 LynnValleyLife is delighted to introduce a new, year-end community tradition – the 1st annual Good Neighbour Award!
Has someone been a "good neighbour" to you this year? Did a person here in Lynn Valley go out of their way to help you, your family, or our community?
Maybe they spent an evening out in the woods looking for your lost dog. Maybe they spent the year collecting bottles for a school fundraiser. Whatever they did that warmed your heart, we'd love to hear about it.
We'll share some of our favourite stories on this website as a tribute to Lynn Valleyites' year-round spirit of goodwill. And then we'll put them into a random draw so that one of these kindhearted citizens can win LynnValleyLife's Good Neighbour Award for 2012.
They will win:
a gift certificate to Aristos Greek Restaurant
a one-month rec centre pass
a personalized tour of the RCMP station (including RCMP mug & umbrella!), and…
a membership in the LV Community Association!
And, as a thank you to the person who nominated the winner, a $25 gift certificate to the Black Bear Neighbourhood Pub will go to the person (19+) who submitted their story!
We can't wait to hear about the random – or highly organized! – acts of kindness we know take place in our community on a daily basis.  Please submit a paragraph or two that tell your story (including your name and contact information) via the form below, or by emailing [email protected], or by mailing The Editor at LynnValleyLife, 1297 Argyle Rd.,  North Vancouver,  V7K 1H5.
We'll start to publish some of the stories over the following weeks, and we must receive all entries by Wednesday, Dec. 19. The Good Neighbour 2012 prize (and the Black Bear Pub gift certificate!) will be awarded at the Lynn Valley Village Christmas Tree Walk on Sunday, Dec. 23. We hope to see you there, as the Lynn Valley United Church Community Choir and a special guest from the North Pole will also be in attendance that night!
You can help spread the word to others by forwarding this post (or facebooking, or tweeting!) and by downloading this poster to put up around the community. Thanks for helping us find those good neighbours!
By submitting your story, you are agreeing to its possible publication by LynnValleyLife. Should you wish us to use first names only, please let us know – though we reserve the right to publish the first and last name of the Good Neighbour 2012 grand prize winner and his/her nominator.