Looking for a good summertime tune? How about Buddy Holly's 1958 hit "It's So Easy to Fall in Love"?
Now, instead of the usual lyrics, "It's so easy to fall in love," let's sub in a new chorus: "It's so easy to give some blood; it's so easy to give some blood…" 'Cuz you know what? IT IS.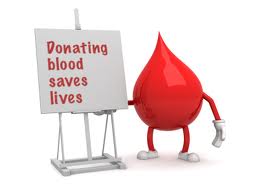 Regular readers will know that Lynn Valley mom Erica Harris has an ongoing need for blood transfusions while she and her family hope and pray that a suitable donor can be found for a bone marrow transplant. Erica has been through two rounds of chemotherapy since her early June diagnosis and has yet to find out if treatment has started to help reverse her situation.
In the meantime, Erica's friends have mounted a gone-viral media campaign to encourage people to register with Canadian Blood Services' OneMatch program and provide a cheek swab (via mail, or in person) to see if they could be the one-in-a-million match for Erica or someone else on the transplant list. Details to do so are in an earlier post, and we know the response all around has been great.
The Harris's situation is a wake-up call to all of us that the need for donated blood and blood products is constant. There are thousands of "Ericas" out there, each with their own desperate need for our help. So, as Erica's husband Harley has already reminded people, please don't just sign up for the bone marrow list – please, please, please GIVE BLOOD, for the sake of many.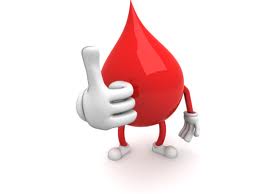 We're pleased to tell you that the process is much more convenient than it used to be, as donors can now browse and book clinics and appointment slots online. It's user-friendly, they'll send you a reminder email or phone call, and you can cancel and re-book if need be.
We tried out the permanent downtown clinic in the Standard Life Building (at 888 Dunsmuir), and were in and out within an hour. It's best to book ahead, but if you're lucky they'll be able to take you if you just walk in off the street (try to avoid lunch hour). Hours are 8 a.m. to 2:15 p.m., Monday through Wednesday, and the staff and cookies are both great.
Of course, travelling clinics come to the North Shore, so if you don't get over the bridge often, visit Canadian Blood Services to find out when one will next be at North Lonsdale United Church.
It's so easy to give some blood.
 – Peggy Trendell-Jensen, editor