We know there are lots of plans being hatched in the neighbourhood for Halloween block parties, costume extravaganzas and scary movie nights.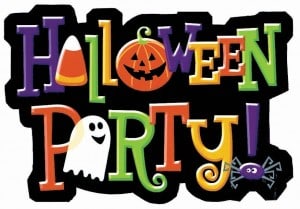 If you're looking for some community get-togetherness, Friday Night Live is hosting a Neighbourhood Halloween Party for all comers. Doors open at 6:30 for games (think pin the hat on the witch, eat a donut off the string, etc.!), a children's art project, close-up magician, treats and a "s'mores-gasbord" (chocolate fountain with mini marshmallows and Graham crackers!) Admission is by donation.
At 7:30 p.m., a Halloween-themed Friday Night Live improv comedy show will kick off  – tix are $10, $5 for those in costume, and kids under 12 are free! And as a special Halloween treat, the show will be followed by a DJ and dancing for all!
Heard of any other community happenings in the works? Send them our way for publication!
Need a reminder on some of the Halloween bylaws and safety tips? Here's some recent information sent our way by the North Van RCMP:
Firecrackers:
All firecrackers are prohibited in both the City and District of North Vancouver. Fines for setting off firecrackers in the City range from $500 in the City and $200 in the District.
Fireworks:

City of North Vancouver prohibits the purchase, possession or discharge of fireworks within the City limits. Fines for contraventions range from $100 – $600.
In the District of North Vancouver, you may purchase, possess and discharge fireworks under the following conditions:
You must obtain a permit from the vendor or District. [Note: you can do this online right here.]
You must be at least 18 years old
You may not discharge fireworks on public property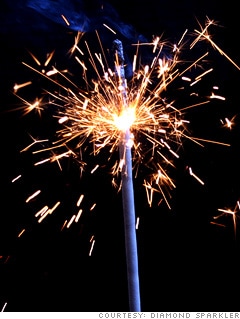 The North Vancouver RCMP will have extra patrol officers on the streets throughout the Halloween evening. The following safety tips will help keep youngsters safe this Halloween.
Children:
Never let children trick-or-treat alone. Always have them walk with an adult or a group of friends.
Make sure they can be seen. Dress them in reflective, bright color costumes, or fasten reflective tape to their costume or bag. Avoid masks that restrict their vision.
Don't allow them into a house for treats, always wait outside.
Don't let them eat any treats an adult has not inspected.
Ensure safe crossings of roads and intersections
Motorists:
Halloween night means there will be more children on the streets. Drivers need to use extra caution. With the excitement Halloween brings, children may forget basic pedestrian safety rules.
Drive slowly in residential areas where children are more likely to be trick-or-treating. Reduce your speed and stay alert.