It has been a busy year – for us all. We don't always get a chance to keep up with all the goings on in our community or to know what happens behind the scenes. LynnValleyLife reached out to pretty much every local group we could track down and ask them to share their how the year went, what their hopes are for 2018 and how the Lynn Valley community can help them succeed. A few shared their thoughts. We have three posts coming up featuring the diversity of our community. We hope you enjoy this series of hopes and reflections.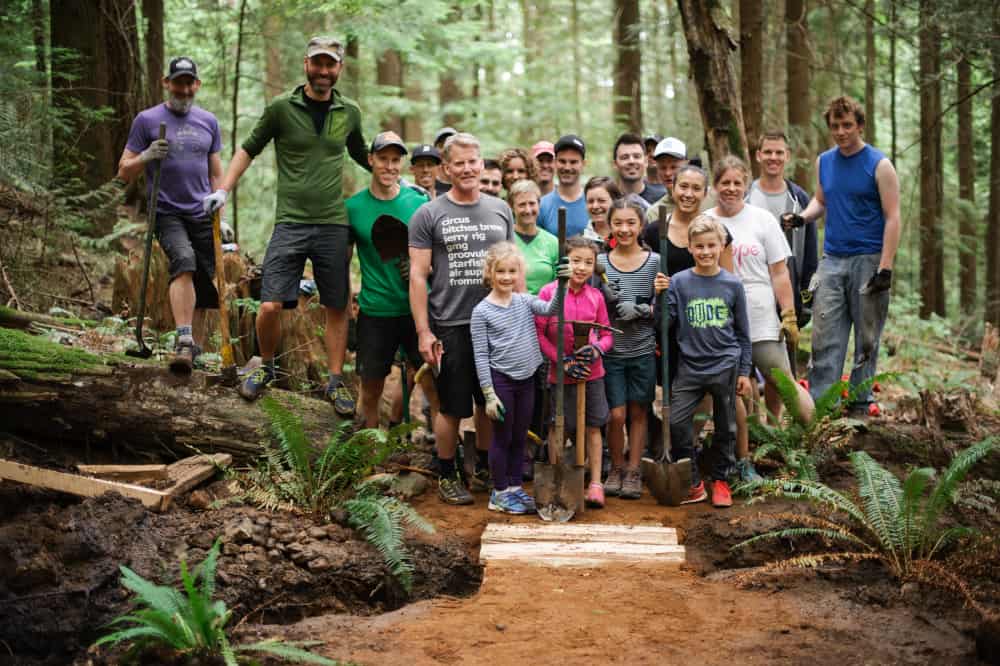 2017 Highlights
It has been our most successful year to date with 1825 members (over 500 more than 2016) and 12,000 hours of volunteer work for the trails! The tremendous amount of community support has been truly humbling and has enabled us to reorganize and expand our operations to not only meet the demand of our increased membership but an increase in the amount of people using the trails!
2018 Goals
Moving into 2018, we are aiming to get even more members and volunteers out on the trails than ever before and hope to see even more people out having fun in the forest.
How can Lynn Valley help the NSMBA?
If everyone who rode, ran or hiked the trails became a member, the possibilities are endless for what we could accomplish in our ongoing work to keep "Trails for all, Trails forever"!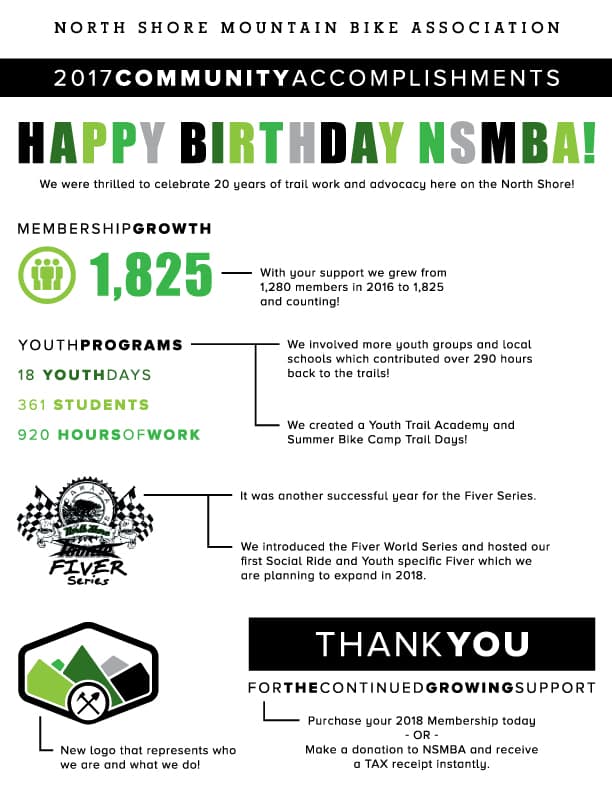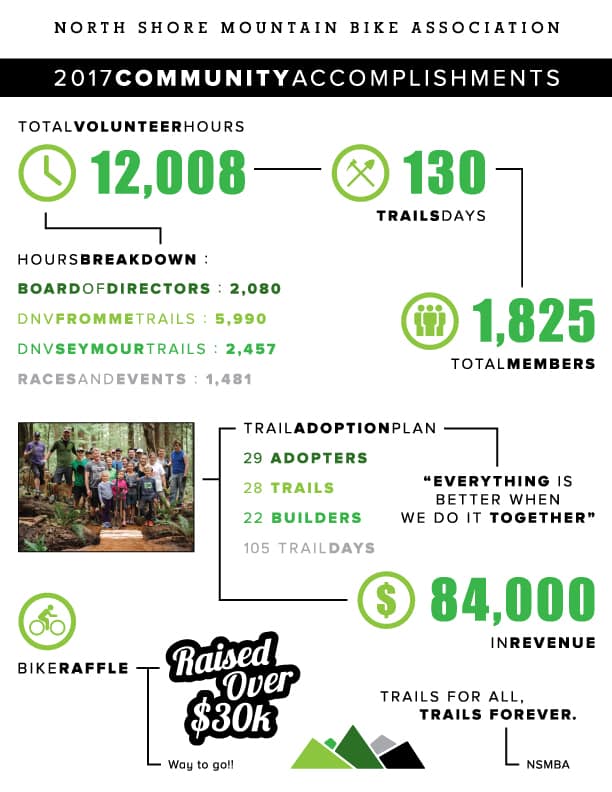 To keep up with the NSMBA all year round follow their Facebook, Twitter or Instagram.