Turns out that Lynn Valley is en route between South Africa and Nashville, Tennessee.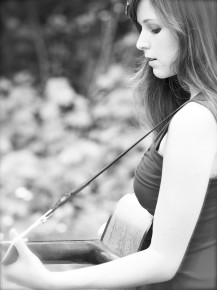 At least that's what Amy Dreyer hopes. Amy wears many hats – she's here from South Africa as an international development student at SFU and also the worship director of Oasis, Hillside Baptist's youth worship group. But it's her singer-songwriter persona that she hopes to take to Nashville in January in order to record a five-song album.
The 19-year-old musician is raising funds towards this goal doing at a coffeehouse concert on Saturday, November 30 at 7:30 p.m. at Hillside Church on Lynn Valley Road. This concert will include original songs and covers, and will also feature other musicians from the area. The $10 tickets are available at the door.
Amy's classical background in violin and her deep-rooted love for African beats gives her music a unique rhythmic base on which the flowing melodic lines fall. Her music is inspired by artists like Ed Sheeran, John Mayer and Brooke Fraser. Learn more about Amy and listen to her songs here, and come out on November 30 for a relaxing evening for a good cause!