Lynn Valley United Church is continuing its community programming this fall with an even wider range of offerings for people of all ages, regardless of any church affiliation.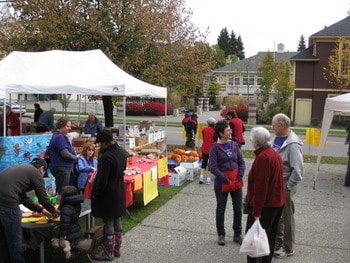 From youth groups to theatre sports to professionally led yoga classes to new community choirs, there is a lot happening at the church – more, in fact, that we can even list! So we've loaded up their fall programming guide here and invite you to take a look.
At LynnValleyLife we've long been a fan of both the yoga classes and Friday Night Live events, and we're looking forward to seeing how these new ventures take flight. If you've ever hankered to make sandwiches for the hungry, learn healing touch, or take part in creative writing workshops, this may be a close-to-home opportunity!