Looking for a summer job in accounting and marketing research? A close-to-home opportunity is available that might be just right for you.
The Lynn Valley United Church office is operating out of temporary lodgings while they await completion of their new church building a block north of the Mountain Hwy and Lynn Valley Rd intersection. For now, staff  are bunking in with the North Shore Disability Resource Centre across the street, and Sunday morning services are held in the Lynn Valley recreation centre at the corner of Frederick and Mountain Highway.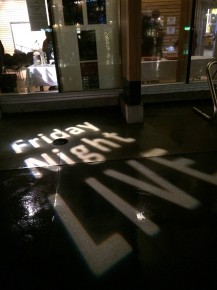 Through a 2016 Summer Job Grant, the team is looking for a student (age 15 to 30) who can provide research and support to the church's community programs, which include the weekly Friday Night Live musical improv and arts presentation, a community choir and drum circle, and participation in local events such as Lynn Valley Day.
If you, or someone you know, might enjoy being part of this high-energy neighbourhood network, have a look at the job posting here. Deadline for application is May 2, so don't delay! For further information, please contact Shari Gardiner at [email protected]