There's an exciting new outdoor recreational project afoot in Lynn Valley, and you could be on the ground floor (literally). The Lynn Valley Community Association's Annual Park Project takes place on Saturday, May 13 and is a key component of the new Lynn Valley LINK, a collaborative project between the LVCA and the District of North Vancouver.   The LINK will connect existing trails within and through Lynn Valley and will feature informational kiosks at key locations around the community.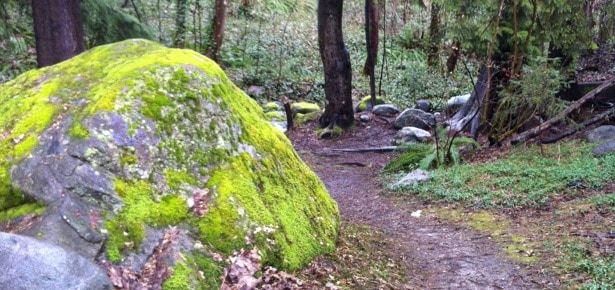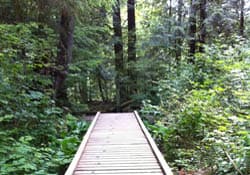 As you'll see in this info sheet, the LINK trail was approved by DNV council in 2016 and has two phases. The first, taking place this year, will connect the perimeter trails around our community. This has largely been done. According to the release, "The only outstanding area to be finalized is in the northwest area where the LV LINK comes off the Baden Powell Trail and then joins up with the Power Line Trail. A suitable route is being determined that will not conflict with the heavy mountain bike use and trails in the northwest area."
Signage for the LINK perimeter trail, complete with historical content, is expected to be in place by the end of Summer 2017. Next year, Phase 2 will kick in, and involve three trails coming in from the perimeter to the Lynn Valley town centre area.
So how can you help make this happen? By coming out to the May 13 park project, which will take place from 9 a.m. to 1 p.m. under the power line between Cedar Village Crescent and Mountain Highway. Volunteers will be removing invasive species and replanting with native ones, and generally clearing and cleaning up the trail.
Please wear sturdy boots and gloves – and stay for as long or as little as you can! Visit the LVCA website to learn more about this new initiative for the walkers and hikers of Lynn Valley.