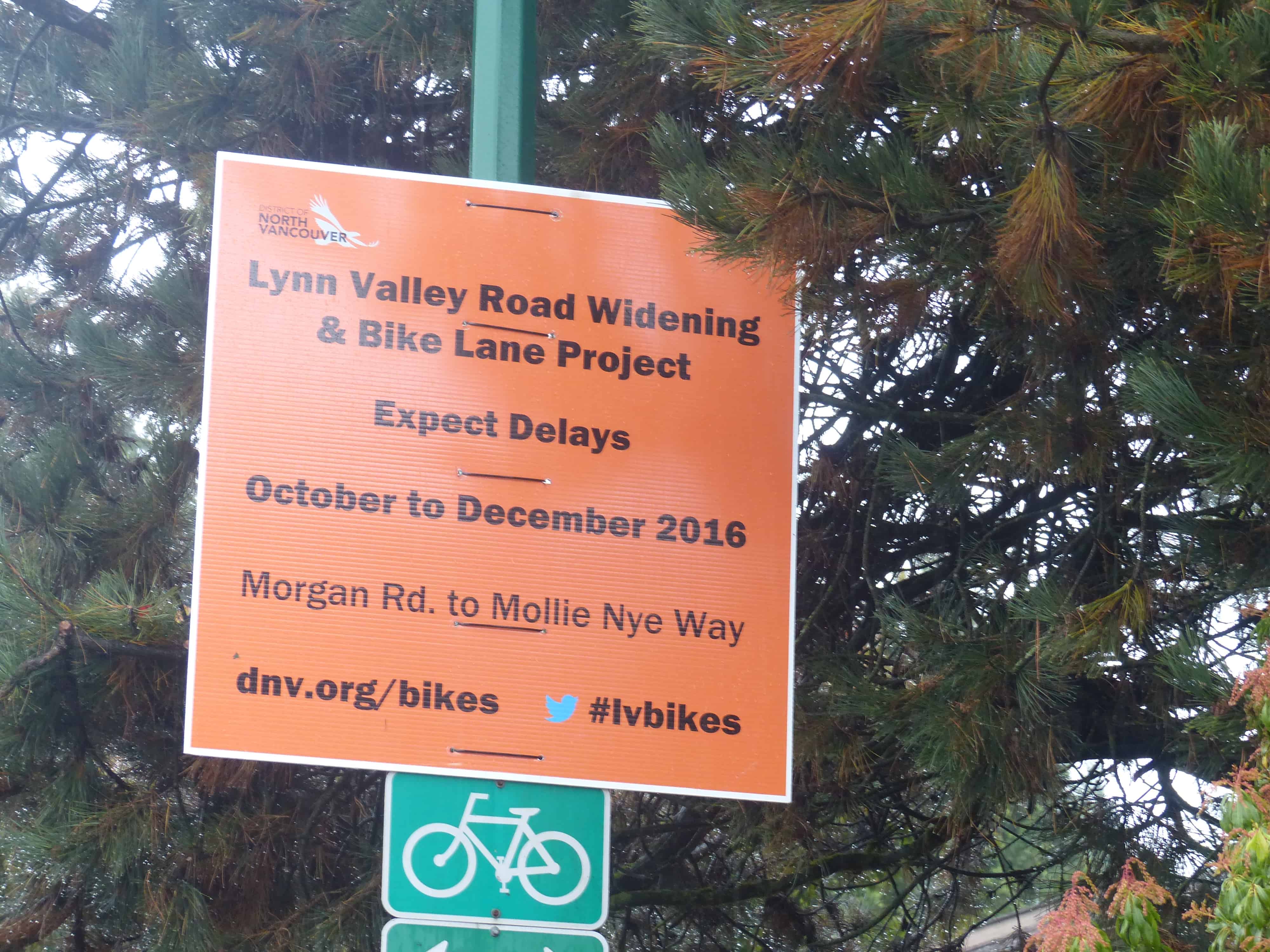 Lynn Valley Road leading into the community from the Upper Levels looks much different with the removal of 80 trees in the centre median. Why were the trees cut? Two new bike lanes are being installed on both sides of Lynn Valley Road between Mollie Nye Way and Morgan Road. Construction began the week of October 17th with the project expected to take approximately two months. Crews will temporarily remove the centre median and widen the roadway to create room for the separated cycling lanes. The centre median will be replaced, with new trees, once the project is complete.
Lynn Valley Road has been described by cyclists as a "nightmare," with vehicular traffic crowding next to cyclists with little room to spare. The bike path to date has consisted of signs spray painted on to the asphalt, almost invisible to motorists and providing next to zero safety for bike riders. Many bike paths in the City and District are still comprised of the same, a few pennies worth of spray paint that is supposed to separate cars from cyclists. With the increase of cyclists on all metropolitan routes in the Lower Mainland, cities and districts are reacting with new infrastructure that ensures better safety.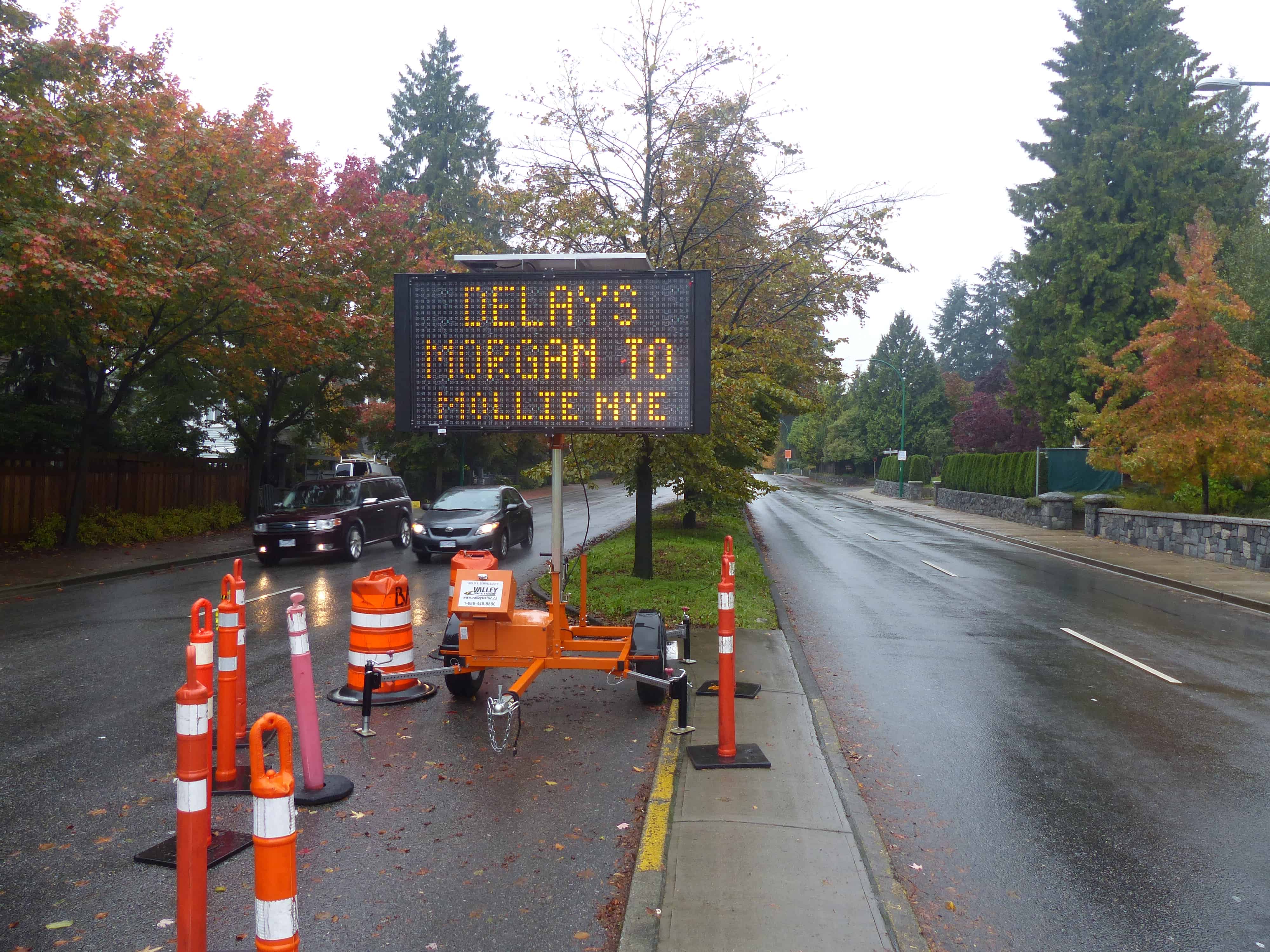 The District estimates that approximately 80 trees will need to be cut to allow for construction. The good news is that these trees were inspected by an arborist and many were found to be in poor condition. So when the cycle path project is completed, the District will replant two new trees for every tree removed, starting in early 2017. In the end, that means there will be twice as many trees as before. To date, the District has not announced what kind of new trees will be planted. The hedge creature in the median has been successfully transplanted. It is now located in Kirkstone Park, near the entrance to Karen Magnussen Community Recreation Centre. Those tracking the developments of the construction of the bike path can check on Twitter at https://twitter.com/nvandistrict.
By staff writer