The community has long been awaiting news of the fate of Argyle Secondary. The school district is inviting local citizens to an open house and presentation that will explain the proposal and offer the opportunity to ask questions and put forward your thoughts on several community-related aspects of the project. It's on Thursday, November 24, and takes place in the Argyle school gymnasium.
6:30 p.m. – Doors Open
6:30 – 7:15 p.m. – Open House
7:15 – 8:30 p.m. – Presentation
From the School District press release:
The Proposal
North Vancouver School District proposes to replace the existing Argyle Secondary School, located at 1131 Frederick Road. The new school is being designed to accommodate 1200 students, with additional space for up to 100 more students funded by the School District. The new school will also be designed to support other community functions.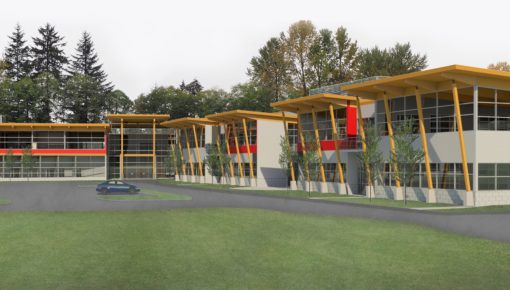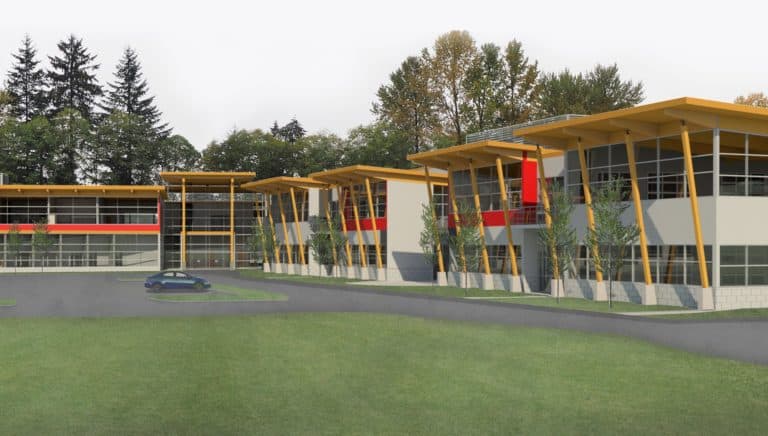 The new Argyle Secondary School and associated parking will be constructed on the existing grass and gravel play fields at the east end of the property. Following completion of construction of the new school, the existing Argyle school will be demolished, and a new sports field will be constructed in its place.
A proposal to construct a new artificial turf field is being considered by the District of North Vancouver. A gravel replacement field will be constructed if the turf option is not possible.
The site will be accessed from a new driveway on Frederick Rd., with two concepts being considered for site traffic egress. The Municipal Bylaw requires 165 parking stalls be constructed on-site; however, the School District may request a relaxation to the Bylaw and construct fewer parking stalls in the interest of developing more green / sports / community space.
Construction anticipated to commence in late Fall 2017.
For further information, please contact:
Deneka Michaud, Communications Manager, North Vancouver School District, 604-903-1254
Natasha Letchford, Community Planner, District of North Vancouver, 604-990-2378