Families wanting to experience movement, creativity, music and yoga with their children will have the opportunity to try a new class offered in the program room adjacent to the kids' section in Lynn Valley Library.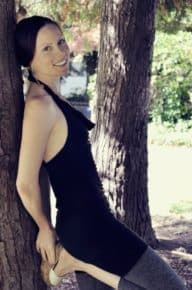 Megan Johnson of One Soul Yoga is offering a six-week Yoga and Arts programs for parents and tots and/or older children. Classes begin on Saturday, March 31 and run until May 5. Details are as follows:
10:15-10:45 a.m.: Parent and Tot yoga and arts, ages 2-4 (five years permitted especially if you have two children i.e. 3 and 5).
11 a.m.- noon: Family Yoga, ages (5)6-12.
1-2 p.m.: Family Yoga and Arts, ages (5) 6-12.
Pre-registration suggested to ensure a spot.
Cost is $75 for parent and tot, $100 for parent and older child. Drop-in tots are $15; a drop-in family is $20. $5 extra per class for each additional child.
For questions or to register, contact [email protected].