After years of extensive public consultation and study, in the end it took North Vancouver District's seven councillors less than an hour to unanimously approve four bylaws that will allow Bosa Development's Lynn Valley Mall development to proceed.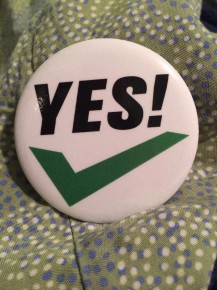 A special council meeting was held on the evening of Tuesday, June 10 with only one order of business: to vote for or against the redevelopment project, which includes a complete overhaul of the mall, mixed residential-retail usage, two 12-storey buildings, a new High Street connecting Lynn Valley Road and 27th Street, and a variety of public amenities.
Developer Nat Bosa was in attendance at the meeting. Contacted later for his comments, he emphasized that "the key winner of this has to be the Lynn Valley community… and we are not going to let them down." Acknowledging the extended, intensive consultation process – he can recall only one similarly scrutinized project in his long development history, at Boundary and Hastings in the late '70s – he said of Lynn Valley that "it's a much tighter community and I can understand why it's so sensitive. The longer you debate something… the more people really get into it and you can have a real windstorm on your hands. But, hey, the process worked."
The process was acknowledged by a number of council members to have been an exhausting one, requiring patience from all involved parties. Councillor Alan Nixon, who opened the meeting by moving for the acceptance of the bylaws, said it has included "one of the most extensive public consultation opportunities this council has ever engaged in." (For a history of the Bosa proposal, see various posts in the Development and Town Planning section of our Front Porch blog.)
Councillor Robin Hicks seconded the motion on the bylaws and noted that while there may be some downsides to the project, he believes that traffic – a major concern expressed by residents in speaking to the proposal – will increase regardless of town centre densification, and that the street improvements included in the project planning will alleviate much of the impact.
Mayor Richard Walton also spoke in favour of the project, and challenged one resident's earlier expressed view that council hadn't done enough to challenge the Bosa design. "I couldn't disagree more," he said, noting the intensive back-and-forth efforts put in by staff, council and the developer and the public's "significant opportunity to comment."
He stated that North Vancouver District is "aging one year every two years," and pointed to the high number of recent school closures. A North Vancouver home he lived in in 1976 has increased 24 times in value since then, he said, and he referenced the number of ways in which a community is affected when the "lost generation" of 25 to 40 year olds can't afford to live there.
Regarding the height of the buildings, Mayor Walton said that while one resident would tell him to be sure not to allow four-story "high rises" into the neighbourhood, another would tell him that in his view a 20-storey building was merely a "mid rise." As for himself, Mayor Walton stated: "I don't like height, personally – never have, never will." However, he said taller, fewer buildings in the Lynn Valley project will allow for the protection of view corridors.
Councillor Mike Little believes the proposed building heights, which are significantly less than the already-existing Kiwanis Tower, will fit in well with the neighbourhood. He predicts that, as is the case now, "the biggest impediments to the views will be the tall trees."
Councillor Doug MacKay-Dunn told those in attendance that he has "thought long and hard" about the project. "I have listened very carefully," he said, and has reviewed the project studies and reports over and over again. He likened the process to the years he spent looking for evidence as an investigating police officer, and found that many of the concerns expressed by residents did not have convincing evidence to back them up.
In contrast, he pointed to a number of respected long-time volunteers and community leaders, whose collective voice was strongly in support of the project. Just returned from Europe, he visited towns largely populated by three to five-storey buildings, and his impression was that "you're in a tunnel." For a number of reasons, he called the Bosa proposal, with its open public spaces, "in the best interest of Lynn Valley and in the best interest of North Vancouver."
"I'm sure in 20 years people will be immensely proud of the town centre," agreed Councillor Roger Bassam, who thanked staff for "shepherding [council] through turbulent waters."
Councillor Lisa Muri had questions regarding the timing of the traffic improvements intended to alleviate congestion, and about the District's need to coordinate truck traffic and other neighbourhood impacts given that there will be a number of major construction projects occurring simultaneously.
She stated that while many people are excited about the project, there are many who are upset by it, and that Council should do a better job in understanding the concerns of people impacted by projects of this nature. However, she said, given the compromises made by the developer in its most recent design proposal, the project "has come to the place where I can support it…. It will be a change, but it will be a good change."
The vote was taken just before 8 p.m. With all seven councillors voting in favour, Councillor Nixon's motion passed unanimously and was greeted with applause by those in attendance – a tip of the hat not just for the Bosa proposal, but for the culmination of a journey that for many in the room had started well over a decade earlier.
***
Mark Sager has asked LynnValleyLife to extend to the people of Lynn Valley his thanks for the many thoughtful comments he received over the many months he spent as a community consultant for Bosa Development. "It has been an honour and a privilege working with you this past year," he noted. "I genuinely love Lynn Valley – both the people and the community now, and what it is going to become in the decade ahead as this project comes to fruition. It will be the nicest place on the North Shore."