LynnValleyLife Fourth Annual Easter Egg Hunt
Our favourite Lynn Valley Life event is just around the corner. We love our annual Easter Egg Hunt!  Between hiding the all the eggs, seeing the happy kids and getting a high five from the Easter Bunny it doesn't get much better.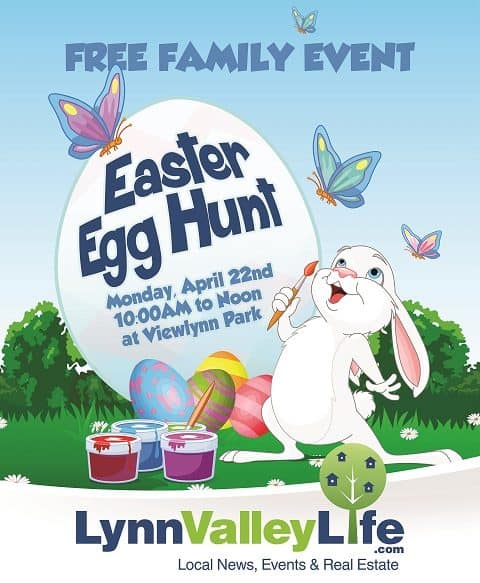 We are celebrating our fourth annual FREE Easter Egg hunt April 22nd at Viewlynn Park. from 10 a.m. to noon. Due to the popularity of the event, any child 10 and under is welcome and we kindly ask that parents participate with their children. We love that this tradition brings so many people out. It's great to see the same families year after year.
Back will be our favourite face painters and balloon twisters, prizes, and our famous loot bags (while supplies last). 
Don't forget your basket or bag! As in past years, we will stagger groups of kids with the youngest going first so they aren't trampled by the older kids. Cross your fingers for sunshine and a whole bunch of bunny fun but the event will be happening rain or shine!
Other Easter Happenings
There are a few other events happening leading up to the long weekend.
North Van Recreation is hosting an Easter Swim at Karen Magnussen Pool April 14 from 1:30-3:30 p.m. There will be waves, snacks, crafts, games and prizes. Cost: regular admission.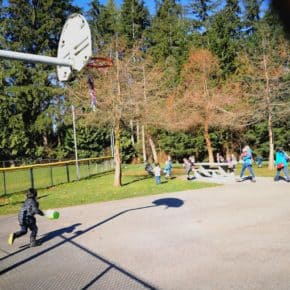 The Lions are hosting an Easter Event at Heywood Park April 20, from 10:30 a.m. to noon. There will be crafts, face painting and entertainment.
Easter Sunday is the culmination of the Christian Holy Week, and is preceded by Good Friday and Holy Saturday. Special services are being held on all three days at many Lynn Valley churches, and all are welcome – should you want more information, contact info and church websites are listed on our Clubs and Associations page. Happy Easter, everyone!