The goal of enhancing the community's digital literacy has led to an innovative maker space at the Lynn Valley Branch of the North Vancouver District Public Library. The StoryLab's covid-delayed public debut allowed the library to seamlessly pivot to its pandemic programming, and now it is open for creating.
---
Evolution of storytelling and literacy
---
"The original goal was to launch in April of 2020," said Maryann Kempthorne, manager of innovation and learning for the NVDPL. "But a silver lining was we had this space and resources to take the library digital [during the pandemic restrictions]. We had a studio that allowed us to continue our programs online."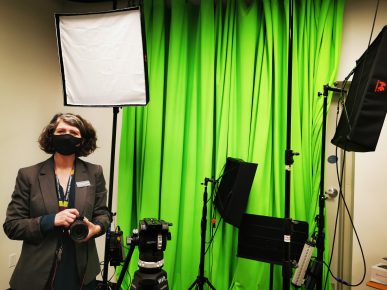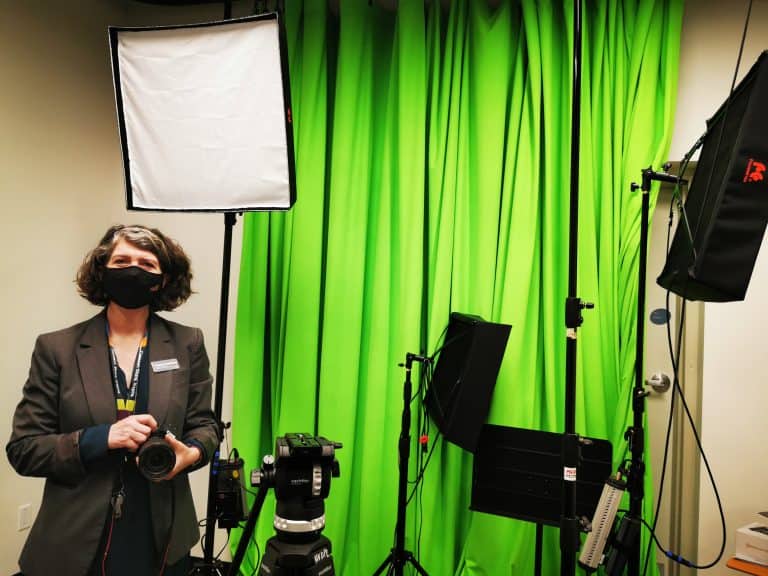 The new StoryLab facility is a new creativity and learning space. Essentially it is an audio-visual maker space stocked with computers, digitization equipment, an audio booth, and a film studio – complete with lights, mics, and a green screen. It's a technology hub that builds on the North Shore's tradition of storytelling, said Kempthorne. 
"Maker spaces are a trend in libraries," she explained. "We went with audiovisual instead of a sewing machine or 3D printer to suit the community. There is a lot of impact from the district and the shore that is visual and very media. We have North Shore Studios right here. We have an opportunity to influence storytelling in an audiovisual way."
With a commitment to diversity and inclusion, the StoryLab is also an effort to support more people. 
"Our library has a really strong background in creating readers," said Kempthorne. "Literacy can be digital literacy – podcasting, film, green screen production."
But more than that, the StoryLab is about meeting patrons where they are and helping them grow, she said.  
"There are people who are not interested in our anchor services around print. We are able to reach them with content we make that is more accessible. Youth who can't see themselves reflected in other services might see themselves in digital media learning. It also allows us to support multilingualism."
When the StoryLab is not booked by the public, it is used by staff to enhance the digital collection, to run online programs and events, and to record audiobooks by patron request.
There are other practical uses for the space. In a pandemic world and the rise of video conferencing and digital connection, people without resources at home or the knowledge to participate can be helped by the StoryLab, said Kempthorne, giving the example of a senior needing to attend a virtual court hearing.
---
---
The original plan was to have a space where creators could come together to innovate. There is an entire room still on covid-hold that will host technology education sessions in the Digital Learning Lab. As the pandemic pivot continues the NVDPL has plans to host virtual sessions from expert creators, think filmmakers speaking in a similar way to an author talk.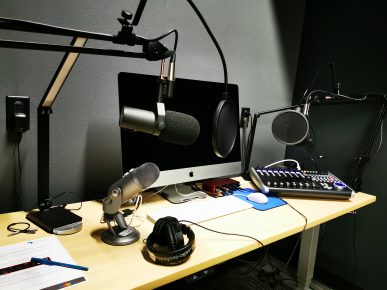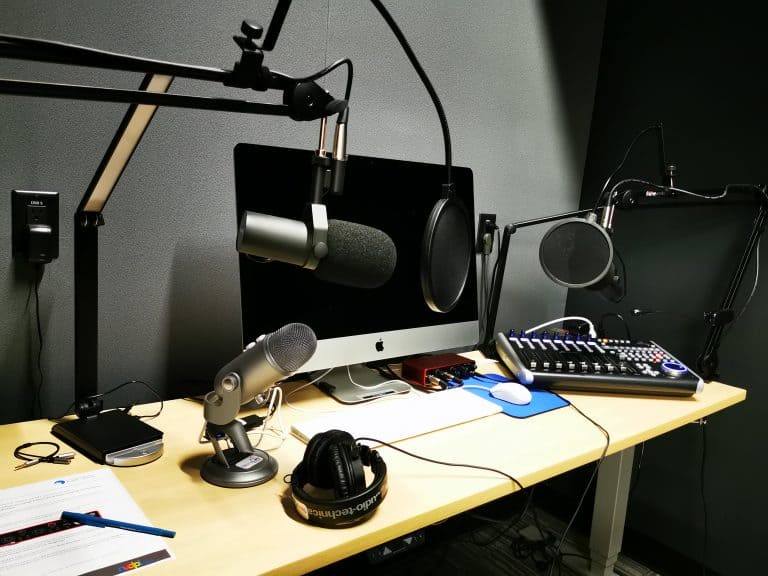 In the short time, it has been open, the current vision of collaboration has shifted and is supporting creators, small businesses, and local organizations. 
"One of the best examples is North Van Arts was completing one of their local videos and wanted to get people in to record in alternate languages."
The space is also part of a larger collaborative North Shore vision between NVDPL, the North Vancouver City Library, and the West Vancouver Memorial Library as they all explore maker spaces and aim to provide complementary services with little duplication, said Kempthorne.
---
---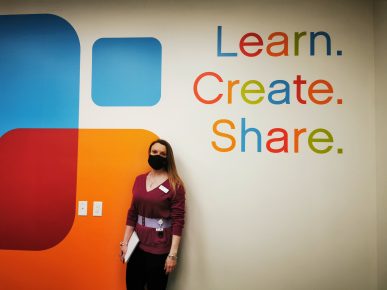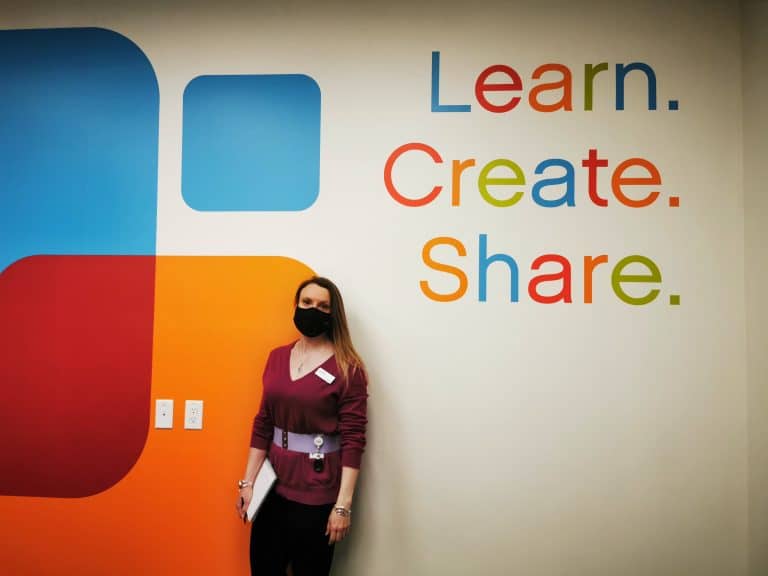 Users can now book the film studio, audio booth, computer stations, or digitization stations. Staff will have a quick consultation to see how much support a creator might need and offer reading materials, digital resources, or other prep materials to make their session a success. Users will need to utilize cloud file transfers or their own portable storage to save their projects and they are also welcome to bring in their own equipment. 
Kempthorne is excited about the innovation opportunities the StoryLab will provide. 
"We have an opportunity to attract and develop storytellers and digital media artists. Having more storytellers in residence at our local library is really exciting. One of the founding projects we did was for youth. Some of my podcasters we have now, came and attended when they were 12 – that's the continuum of digital literacy and learning."
This project is the first step in an evolving vision, said Kempthorne. Just as patrons can recommend books they can chat with and make requests with the digital services librarian to improve the space and further innovate.  
Visit the Lynn Valley branch or its website to learn more.