After an inspiring conversation with a friend, Lynn Valley's Alexia Stack has decided to harness her blooming passion for gardening to support a local charity and brighten her neighbours' days.
---
---
If you have walked through the lane behind Sunnyhurst Road you know it's bustling with activity, from a Little Library to a physically distant, preschool Halloween street party. There is a lot of life happening on that small stretch of pavement. Resident Alexia Stack is going to do her part to make it a little more beautiful. Following her growing success as a gardener, she will be offering flower bouquets and seeds from her new farmstand – all to support the North Shore Crisis Services Society.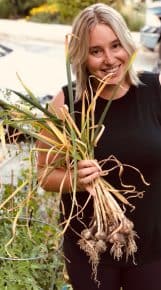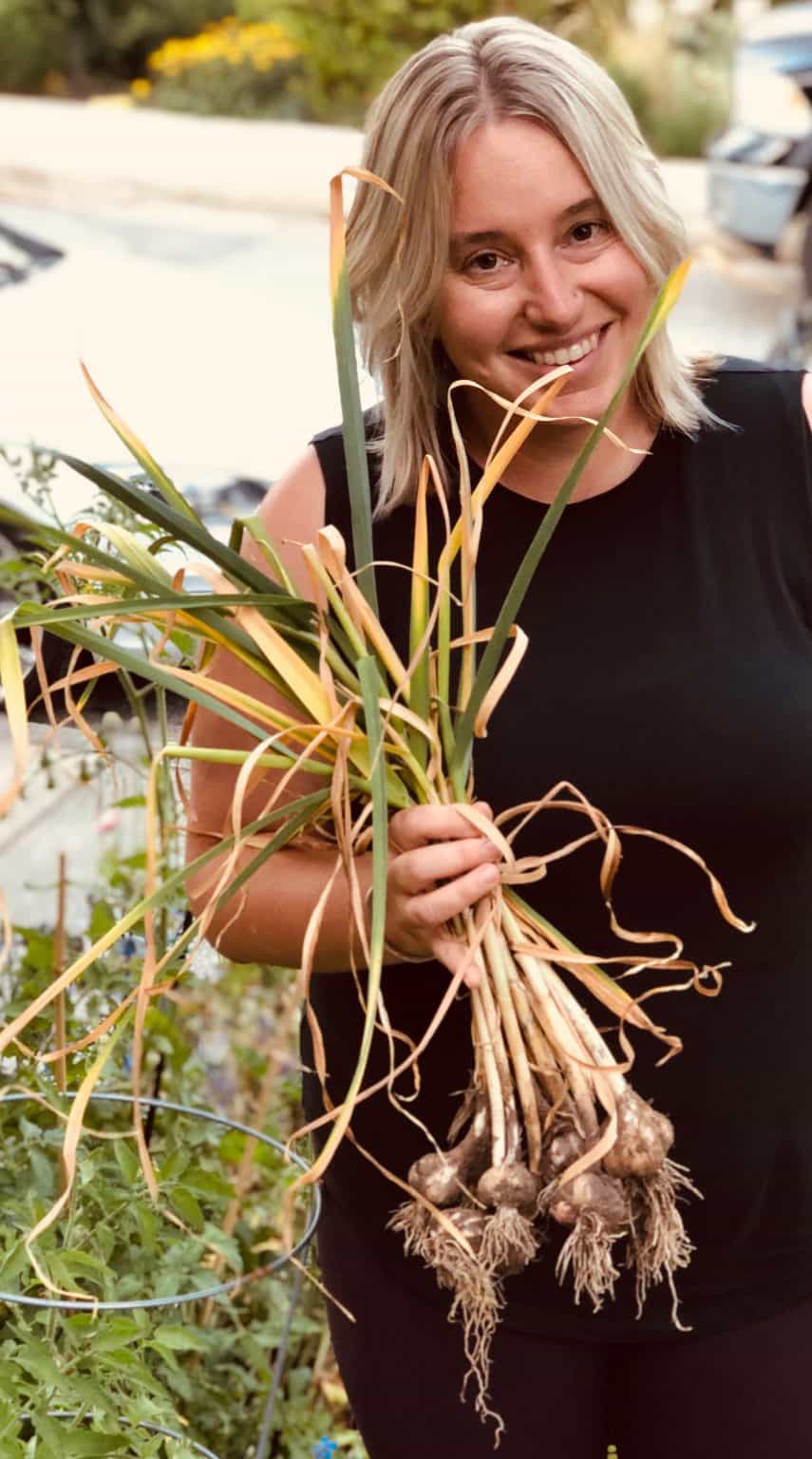 "I wanted to do it last year but I didn't have a purpose beyond brightening up the days," said Stack, a mom and behaviour analyst supporting children with Autism Spectrum Disorder. "Over the holidays I was thinking of a plan to donate the proceeds. I have a friend who has been supporting seniors in care homes through the pandemic and she inspired me and helped me think of it from a different perspective of what I could do and where the money could go. When I got the plan in place, I got really motivated to get started."
She has been busy packing seeds to be the first offers at the new stand. She hopes to kick off sales – by donation – Family Day weekend. The stand will be located in the lane behind 3185 Sunnyhurst. 
"I will start with seeds available – I have sunflowers, poppies, cosmos, pincushions, and I will be harvesting once or twice a week in the summer and putting together bouquets in the alley. 
The box will be locked and a clear sign of where the donations are going – but you don't have to donate but all the money is going to go to charity," said Stack. "I think a lot of issues go unspoken about on the North Shore, we live in a really privileged place and things like domestic abuse are pushed under the rug and swept away. We don't necessarily see it in the community. I think it's an issue that is present and we can support locally here in the neighbourhood."
Stack will post updates in local Facebook gardening groups sharing the stand's offerings throughout the growing season. 
---
Just get your hands dirty
---
The thriving garden takes place in a small footprint – six beds surrounding her townhome. Stack said her success is rooted in trial and error and lots of learning with her former neighbour Tracy Romano.
"I wasn't a gardener when I was younger – I had two black thumbs for sure."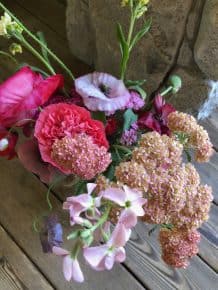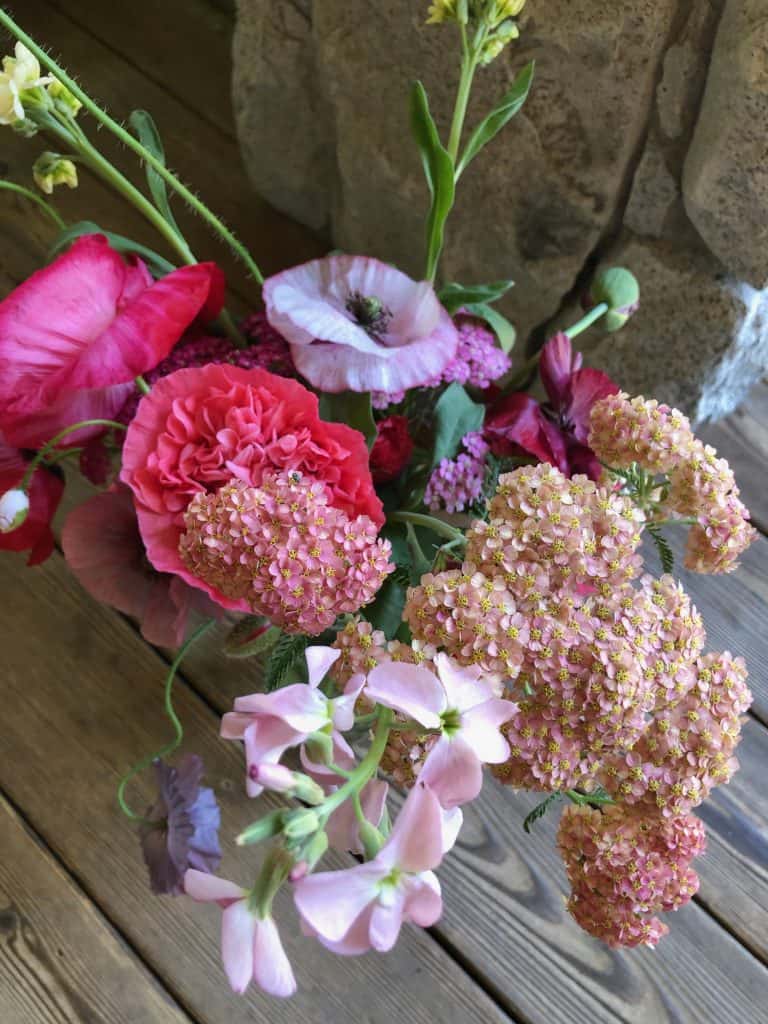 Eleven years into her self-education Stack loves getting her hands dirty.
"I love to get my hands in the soil," she said. "I think it surprised me how good I felt working with soil. I have this tiny garden – just six garden beds but I feel so much more connected and grounded when I can get out and work with the earth."
A feeling she thinks others could benefit from. 
"Growing a garden in whatever space you have keeps you moving in the direction of tomorrow: a fresh start, a new hope for something better, a belief life is ever-changing," said Stack. "This belief is helping me make my way through this never-ending pandemic."
For her – and most gardeners – the first step is planning. Pouring over seed catalogues and schedules. 
"I have already planted sweetpeas inside my office since the beginning of January," said Stack. "This year over the holidays I used photos that I cut out into small squares and I have put together almost like a quilt that I have pasted into my garden book so I have a clear visual of where things are going to go and I have the dates assigned so I know when to plant. I am pretty keen with the schedules so usually go with the first suggested date of planting."
She recommends poppies, sweetpeas, cosmos, and dahlias for the budding flower gardner. This year's focus for Stack will be to encourage density and to extend the blooms throughout the season. 
"I also look at annuals that benefit from being cut, there are a whole bunch of flowers like sweetpeas that live to be cut and produce more and some like pincushions that just thrive," she said.  
For more inspiration and to get updates of Stack's farmstand join the two North Shore garden groups on Facebook.