Declutter your home or re-feather your nest (or both!) by taking part in a Super-Sized Community Garage Sale on Saturday, May 10.
The event is being hosted by Reachout To Africa, (R2A) a North Vancouver Christian registered charity that works to support vulnerable children and communities impacted by the AIDS pandemic in Southern Africa.  The sale will take place in Hillside Baptist Church at 870 Lynn Valley Rd. and run from 10 a.m. to 3.30 p.m.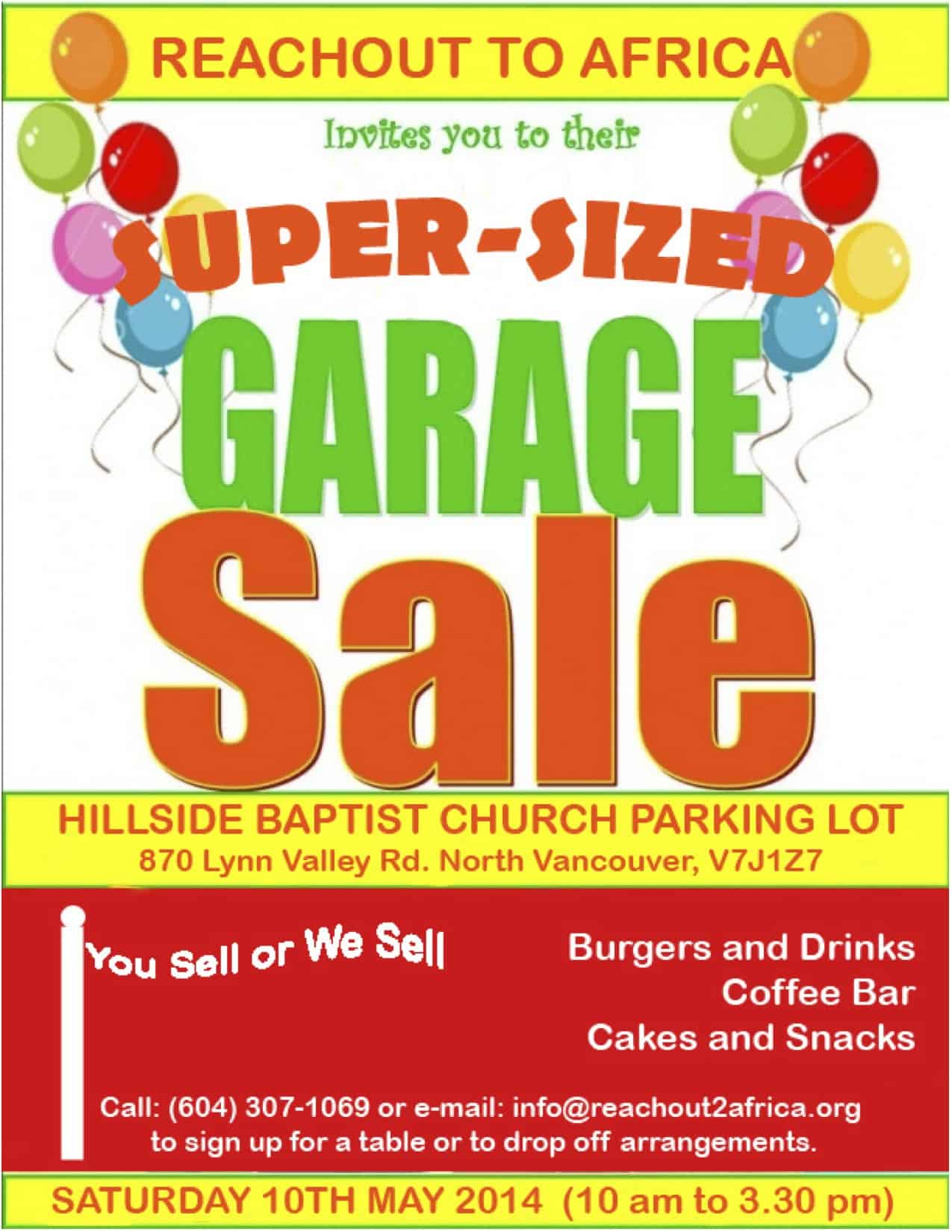 There are many ways to support the cause – and do a spring-cleaning of your home at the same time. The charity welcomes the donation of goods in advance of the sale, and states that tax receipts can be issued for items valued over $50.
People can also choose to book a table and sell their own items. The cost is $25 for the table, along with 15 per cent of the sale proceeds. All monies raised will go to R2A.
Of course, plenty of shoppers are also a necessity!  Bring the whole family – there will be buskers and a food concession (coffee shop, burgers, hot dogs, drinks, cookies and cinnamon buns), face painting and a secure supervised playground for the kids. All this will take place on Hillside Baptist's all-new parking lot off Lynn Valley Road.
Adding to the good times will be a music concert that evening, featuring a couple of up- and-coming local gospel bands at Hillside. Tickets will be $15; more details will follow in the days to come.
So start looking around the items your garages and storage rooms and contemplate whether they might be doing more good out in the world, earning money for this important cause. To make arrangements to drop off your donations, call 604-307-1069 or email [email protected]
.