Growing audiences have been delighted with this season's line-up of guest performers at the weekly musical improv night held at Lynn Valley United Church.
Friday Night Live has welcomed wellknown Vancouver performers, such as Bard on the Beach's Andrew Wheeler and Phantom of the Opera's Jeff Hyslop, along with upcoming talent that's included magicians, singers, composers and more.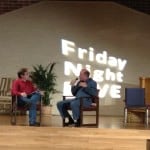 The evening is always a remarkable blend of hilarity and talent; the show is anchored each night by Ad Libretto, improv performers who blend brilliant off-the-cuff acting with Matt Grinke's equally brilliant off-the-cuff piano accompaniment, with amazing results.
You can enjoy a few snacks in the lobby before the 7:30 start time, buy a glass of wine to take into the show with you, and relax and enjoy the performance. Given our dark, fall-weathery evenings, staying close to home for an evening's entertainment is even more appreciated!
The fall season will wrap up with a final performance on December 6, so be sure to catch an evening or two or three before then. Click here for the guest line-up; this Friday (the 15th) come out and see composer and performer Simon Kendall, formerly of Doug and the Slugs. (Click here to listen to some gorgeous clips from Simon's new solo piano CD and his other releases.)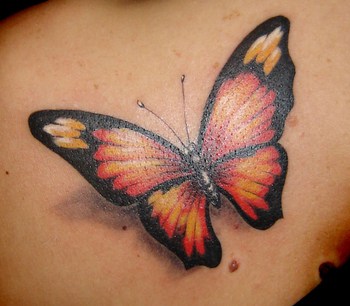 A special 'gallery night' is being held the following Friday, November 22, when the work of Millenium Ink tattoo artists will be featured. Doors open at 6:30 so you have the chance to see a range of work on a "human gallery" and enjoy light refreshments; the theme of tattoos as means of expressing human rights and other meaningful causes will be discussed during the show.
New this season is support from community sponsors who believe in having quality, family-friendly entertainment in our neighbourhood. Thanks to title sponsors Royal Bank and Grossman and Stanley, business lawyers, and to Zazou Salon and Spa, Save-on-Foods, Westlynn Meats and Seafoods, Len Grinke Photography, Waves Coffee House (for their complimentary beverages!) and of course, to Lynn Valley United Church, whose brainchild this was.
Tickets are $10 at the door. Books of tickets are available for $100, which includes 10 tickets and two complementary tickets (what a great Christmas gift!)  Family rate is $25, and people under 12 are free.  Get tickets in advance if you'd like, by calling 604 987-2114 or emailing [email protected].