Longtime Lynn Valley resident Trish McMordie was well known for her sense of fun, community service, hospitality and love of reading and teaching. So it's no surprise that all these elements are coming together to create a special event in support of the North Vancouver District Library memorial fund set up in Trish's name after her passing from a brain tumour in October 2013.
A Whisky Library is a community event (for the over-19s!) taking place in the Lynn Valley Library on Saturday, May 9, from 7:30 to 10:30 p.m.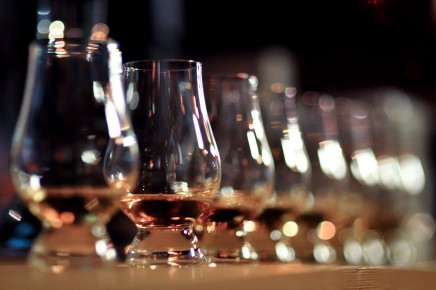 A distinctly festive air will permeate the gathering, which will see five whiskies each represented by a "whisky advocate" in the style of the CBC Canada Reads contest. Tastings will be offered of the five whiskies, each of which will be individually represented by advocates Grant Lawrence (CBC Radio), Mark Forsythe (former host of CBC's BC Almanac), Catherine Barr, North Vancouver MP Andrew Saxton and Grandy Chu, and North Vancouver District Mayor Richard Walton.
Celtic ceilidh music provided by the Black Bear Rebels,  an auction and refreshments (including a chocolate table!) will ensure that there will be plenty to entertain both whisky aficionados and abstainers alike. The library's Trish McMordie Memorial Fund has already purchased a sit-and-play snake named "Piper" for the children's department; funds raised at the Whisky Library will help further Trish's love of bringing together children and books.
Tickets are $55 for a whisky-tasting ticket (includes five whisky tastings) or $25 for a non-whisky ticket. They can be purchased at any North Van District Library, or online. Trish's two children, David and Janet, would assure you that there's no better way to celebrate Mother's Day 2015 than by buying your mom a ticket and bringing her along to this festive fundraiser.